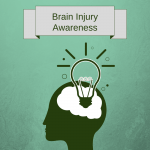 According to the Brain Energy Support Team's Jeff Hartson, brain injury is prevalent in correctional facilities and the numbers of those affected to continue to grow. While estimates vary from facility to facility, traumatic brain injury (TBI) typically impacts from thirty to seventy percent of those incarcerated. Those individuals who have a TBI may experience significant and additional challenges in these kinds of settings.
A new project, Traumatic Brain Injuries in Corrections, is a collaborative effort with the University of Washington, the Washington State Department of Corrections and other participating entities, to assist front line correctional staff to understand the most effective ways to interact with people who have a TBI. The project team is working on creating brain injury training programs, resources and tools for correctional staff to utilize. In addition to corrections staff training, tools and resources that are being implemented, brain injury support group structures and other educational opportunities are being explored as well.
Hartson has been serving on the project as a subject matter expert, due to his vast professional and personal experience.
Hartson is a Brain Energy Support Team board director, brain injury support group facilitator and was recently appointed to serve on the Washington State TBI Council. Hartson's previous professional experience in the public sector has prepared him well for his newest role: he has a combined thirty years of public service as a correctional officer, emergency medical technician, search and rescue team member, a role as a reserve sheriff's department deputy and a volunteer firefighter. Hartson's other recent projects have included providing subject matter expertise in brain injury awareness and education for disaster preparedness and local emergency preparedness efforts in Pierce County, Washington.
On the personal side, Hartson is also a brain injury survivor himself.
It's with this foundation of experience and passion to serve his community that he can lend his support, ideas and energy to this critical project.
For Hartson, his participation has been deeply rewarding.
"Along with my role as a corrections officer for over 20 years, other experiences in public service, and now as a TBI survivor, I have taken my experiences and being a TBI 'thriver,' to help the team create and provide tools for the staff to work with to help them deal with de-escalation, crises and interactions with inmates who have TBI," says Hartson.
"It's been a great experience overall," continues Hartson. "The interest has been phenomenal and there's great comradery amongst the project participants."
To learn more about the Traumatic Brain Injury in Corrections Project, please click here for more information.