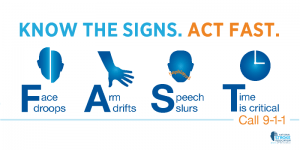 May is Stroke Awareness Month.
This month, the Brain Energy Support Team (BEST) will be sharing information about stroke, stroke prevention and personal stories from stroke survivors. As we begin the month of May, we'd like to start here with the facts. Check out the infographics above and below courtesy of stroke.org.
In addition, writer, BEST guest blogger and stroke survivor, Isaac Peterson, has written extensively about his experiences and journey forward after having a stroke in 2016. Click here for a catalog and links to Isaac's writing.