Boy, when it comes to living with a TBI, it's just one thing after another.
Seems like there are no shortages of challenges and things to deal with, doesn't it? It's like playing chess blindfolded.
My newest challenge is figuring out what I'm going to do for income. I can't expect to be receiving state benefits forever.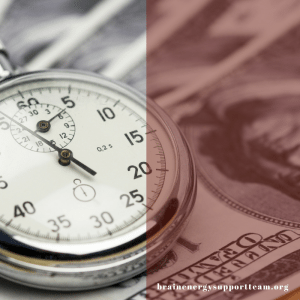 I applied for Social Security disability way back in January. I have been turned down twice and repealed the rulings.
There was a hearing in May for my latest appeal. It seems I have to keep going over the same things over and over. I'm told the process is intentionally lengthy; that they want to weed out the people don't have a legitimate claim. I guess they figure the ones who keep going and stick with it really want and need it.
All they would have to do is watch me walking like one of the living dead and they would see that this guy is really disabled. They have my medical records, including my hospital records and notations from my discharge. They also have information from at least five doctors, and could see that my care is long term, and is going to involve some surgery.
But still the process keeps dragging on.
My doctors have told me they think I should hold off on working. My dizziness and lack of balance make me a risk for falling. I also cope memory issues and concentration and I have a tendency to drop off to sleep at any time. Also, I'm still at risk of having another stroke some time, and I think if that happens, they don't want it to happen at work. Neither do I, actually.
So, for the time being, doing office work is out.
Maybe I could find work writing and work from home–if there weren't already thousands of people out of work who think they can write. Finding work writing is difficult to impossible. I have had a few outfits that would like to have me write for them–for free, of course. They say that if they run my work, maybe someone will spot it and want to pay me to write for them. Left unstated, is that in the meantime writing with no income, I could live outside behind a Taco Bell and take food from the dumpster.
Some people ask me why not start my own blog, as if they think blogging is a get rich quick scheme. Sure, some people make decent livings blogging, but really not all that many. There are untold millions of blogs out there; notice that there are nowhere near as many millionaires as there are bloggers. I probably make more in state benefits than most bloggers.
Even if I found an employer that seemed like a viable option, there would be one huge hurdle. I would have to account for all the time I wasn't working. It would seem risky to tell them honestly that I had had a stroke and spent the time recovering. I suppose I could tell them I had been exploring the Arctic or something, but I don't think that's a good idea either. I would rather tell them what happened, so that if something happened while I was on the job, they would have a leg up on what to do. I'm told employers worry about liability issues, what that could do to their insurance, and all manner of concerns. It's hard to imagine someone wanting an employee who could buckle at any moment and in the meantime, can't even walk normally (and should actually be on some sort of disability).
I will think of something, I'm sure. Maybe find a rich girlfriend?
In the meantime, I guess I will have to learn how to play chess blindfolded, because I refuse to give up.
The battle isn't over until I win it.
Isaac Peterson grew up on an Air Force base near Cheyenne, Wyoming. After graduating from the University of Wyoming, he embarked on a career as an award-winning investigative journalist and as a semi-professional musician in the Twin Cities, the place he called home on and off for 35 years. He also doesn't mind it at all if someone offers to pick up his restaurant tab. Peterson also welcomes reader comments. Email him at isaac3rd@gmail.com.