Goodbye, 2017! Hello, 2018!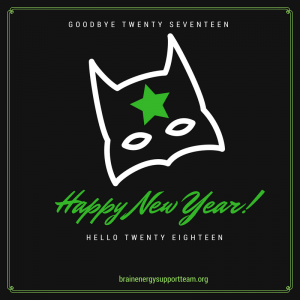 At the Brain Energy Support Team (BEST), we are proudly celebrating our 10th anniversary of support and service in 2018. We think this is going to be a superhero year of engaging, energizing and empowerment!
Join us! You'll be glad you did.
Happy New Year and BEST wishes from your friends at BEST!