Our BEST Space is a safe place for individuals with brain injury and their loved ones to share knowledge, learn new skills, network and enhance their quality of life.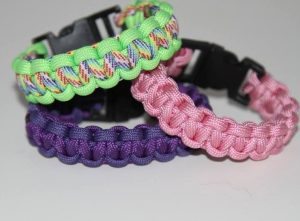 Our BEST Space is located at 2607 Bridgeport Way W, Suite 2G in University Place, Washington. Please click here for driving directions and bus information. 
Here are the activities on tap for February 2017: 
Game Day,

Wednesday, February 1, 2017 from 2:30 p.m.  to 4:30 p.m.

: Enjoy a variety of fun games in a casual, friendly environment with a great group of folks. All materials included and there's no charge to attend. 

Professionals with Traumatic Brain Injury (TBI)

,

Wednesday, February 8, 2017 from 3 p.m. to 4 p.m.

:  

Join in important conversations with others, learn new skills and strategies and meet other survivors in a safe, welcoming space. This activity is offered free of charge. 

Crafting,

Wednesday, February 15, 2017 from 2:30 p.m. to 4:30 p.m.

: Feeling crafty? Join others to create fun arts and crafts projects. No experience necessary. All are welcome and there is no charge to participate. 

Soup Group, Wednesday, February 22, 2017 from 11:30 a.m. to 12:30 p.m.:  Healthy food, snacks and nutrition information and discussion are at the heart of this activity. Dine, learn and and enjoy the company of others. All food and materials are included and there is no charge to attend. 
Seeking more information or have a question about these activities or the BEST Space? Contact us by clicking here.