Need a gift for a dad? Grad? Friend? Want to support BEST at the same time? 
Well, we have a great solution to that. 
Bravelets cause jewelry and accessories is offering BEST friends and supporters a great opportunity in the month of June. Visit the BEST Brave Page by clicking here. 
After you are done shopping, you can use one of the following codes, which is are VALID THROUGH JUNE 30, 2017!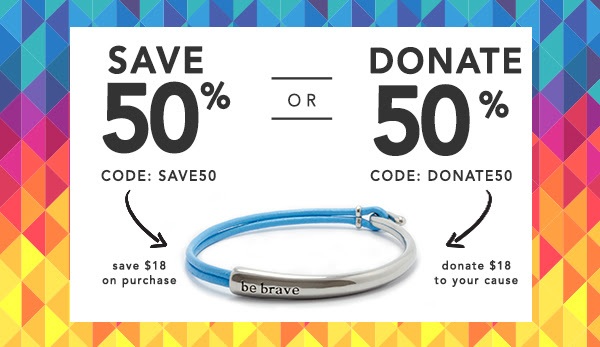 Here's more:
Use code: SAVE50
at checkout to save 50% on the next purchases on your Brave Page.
Use: DONATE50
at checkout to donate 50% of the next purchases on your Brave Page.
*codes expire 6/30/17, not valid on "on sale" items
These codes are valid ALL MONTH, so feel free to share the codes and your link with all your friends!
Happy Shopping!