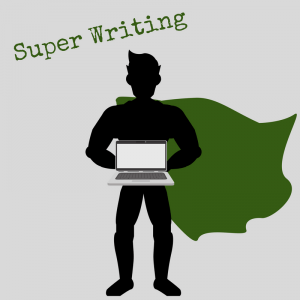 Well, waddayaknow? I was just named BEST's Superhero of the Month, I guess for my ramblings here.
Looks like I better come up with a superhero name. a costume, and a secret identity.
Until then, though, it looks like I'll have to come up with something to write about.
I've had some interest in how I do what I do here. Maybe I'll write about that. It seems there are some people who are interested in blogging, but are kind of stuck on how to go about the actual writing.
How do I put these things together? To answer that question, I'll have to go back to something I learned in college, way back when dirt was new.
It was in a public speaking class I had, a lesson about how to organize a speech. I never became much of a public speaker, but many years later when I became a political opinion writer and then a print journalist, I realized that to be an effective speaker or writer requires the same basic organization skills.
So, here's the lesson, as simple as I can make it.
First, though, probably the first and most important point is to have a point. If your writing is pointless, why should people want to read it? Why should they? And why write it in the first place?
When you are writing, you are implicitly saying, I want you to know about this, I want you to do this, I want you to believe this, or whatever you want to leave your reader with.
This is called the organizing statement. Everything you write or say should be related to this statement.
That statement leaves your reader with the subconscious (or not so subconscious) question(s), why should I care about this, or why should I know about this, why should I do this, and so on, depending on the response you want from the reader.
This is called the organizing question and everything you say from that point on should answer those question(s).
I'll diagram it for you:
1. Intro, leading to the premise of your piece, the organizing statement: I want you to understand this, I want you to know about this, I want you to do something, etc.
2. The body of your piece, explaining why your reader should know, do, understand, believe, or whatever you are aiming for, presented in a logical order of progression.
3. Wrap it all up.
I must say one thing here: the lead in to what I want to say is often the last thing I write. Sometimes the material is there, waiting for the right way to frame it. Sometimes I must work backwards, see how the text shapes up, and then take my cues from that to determine what I'm saying.
But Isaac–you said figure out your point first. Yeah, you should try to know that first whenever possible. But sometimes you just can't be sure. You must be able to be kind of flexible and listen to your work; to let it tell you what it needs.
It's simple, really. I've written so much I don't even think about this anymore; it's automatic. It's kind of like what a musician does–during a performance, they don't really think about all the hours they spent learning scales, chords, and so on–they can just do it by feel and instinct. It's automatic.
I think a great way to develop this instinctive ability is to tell your idea to someone, in your own words. Having to explain it to your spouse, best friend, mother, or whomever, will let know what points to pay attention to when you sit down to write. You'll get a feel for the right flow, the right progression of thoughts, etc.
They'll point out flaws in your logic, raise questions you didn't anticipate, and all manner of things that could help you in your actual writing. After many times of having to go back and clear up your meaning or your logic, you should get the hang of automatically clearly express those things in your writing.
I kind of glossed over it, but I'm a big believer in writing the same way that you talk. If the way you normally talk is boring or pedantic, you might want to dress up your writing to some extent, so as not to alienate readers. If people think you are funny when you talk use humor in your work. Find your own, unique style. This will come after you've been at it a while.
Of course, what I've said applies to the kind of blogging I do. If you are going to do a blog for medical professionals, you will want to write in the language of the medical field. Tailor your language and tone to fit your audience.
Remember this: be as entertaining as possible while you make your points if you can, and don't talk down or lecture. Make yourself someone people will want to keep coming back to because they like reading your work and come away with something. Find your own voice.
I will stop boring you for now, but before I go, I want to quote something I read a long time ago about writing:
Good writing is clear thinking made visible.
That is about the closest I've had to a writing lesson, and I wish I could remember who said it.
Hope I gave you enough to start your own writing. I think I may have more to say at some point.
In the meantime, I think I'll get to work designing my superhero costume, and wait for a phone call from the Avengers or the Justice League.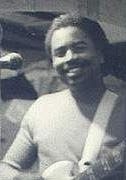 Isaac Peterson grew up on an Air Force base near Cheyenne, Wyoming. After graduating from the University of Wyoming, he embarked on a career as an award-winning investigative journalist and as a semi-professional musician in the Twin Cities, the place he called home on and off for 35 years. He also doesn't mind it at all if someone offers to pick up his restaurant tab. Peterson also welcomes reader comments. Email him at isaac3rd@gmail.com.