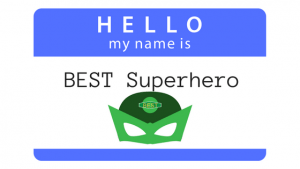 The annual Washington State Traumatic Brain Injury Conference will take place on Monday, April 10, 2017 and Tuesday, April 11, 2017, at the Seattle Airport Marriott Hotel located at 3201 South 176th Street, Seattle, Washington. Join fellow survivors, family members, caregivers, supporters and professionals and explore this year's theme: Creating Happiness: Practical Applications for the TBI Survivor and Others in Their World. Workshops, guest presenters, special enrichment activities, exhibitors, resources and more will be on hand throughout the two day conference.
To learn more, (agenda, schedule of events and lodging options) please click here. To learn more about prices and register online, please click here. For those interested in applying for a conference scholarship, please click here to register online (note: scholarship applications are due by Friday, March 3, 2017). 
Looking forward to seeing our fellow superheroes in Washington State in April!