Forging new pathways, navigating new dreams. 
The theme of the 2018 Washington State TBI Conference was absolutely perfect for superheroes: new paths, new dreams and how to make them happen.
The Brain Energy Support Team (BEST) team members were honored to hear conference participant's stories, dreams and the paths they wanted to take going forward into the future.
We had the opportunity to learn new things from each other, have important conversations, give hugs and high fives to old friends, and meet some extraordinary new friends, all in the course of two terrific days of sharing, caring and supporting fellow superheroes and their families.
Enclosed are a few of our favorite pictures of day two. For day one thoughts, click here.
Many thanks for stopping by the BEST exhibit booth and taking this wonderful journey of togetherness and learning with us. You are all the BEST.
We cordially invite you to peruse our website anytime! Here, you'll find news you can use, powerful and important stories, resources, educational tools and more.
We also cordially invite you to stop by Our BEST Space to say hi, take a tour, enjoy some special events and Space programming and shop at our brand new Superhero Shoppe in University Place, Washington! There's something for everyone at Our BEST Space.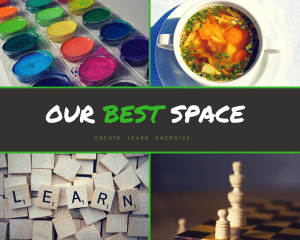 We've also included website links to the conference keynote speakers for more information. Just simply click on the name in bold and you are on your way!
May 29, 2018 Speakers: 
May 30, 2018 Speakers: