So, what are we going to talk about this time?
Or rather, what did I come up with to talk about this time?
How about power?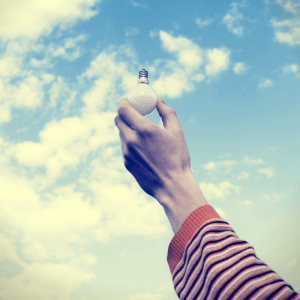 Let's talk a little about that.
When you hear the word power, what comes to mind? Nuclear, hydroelectric, explosives, weapons? Those are all forms of what we consider power.
Political power comes to mind; but that's not what I have in mind right now. That kind of power, to too many people who have it, is only useful if it involves power over someone.
And that kind of power requires that it be constantly applied. Someone who is being held down will get up right back up as soon as the boot on their back is removed. I don't consider that kind of power to be anything but coercion. But I don't want to talk about that kind of power today.
What if there is a kind of power that everyone has, and its power is not destructive or coercive, and once it's applied, only gets stronger and will multiply itself?
I said above that some certain types of people consider power useless unless it's power over someone. But the kind of power I want to get into is our power over ourselves; the power to take control of our own lives, to make positive choices, and to be the best we can possibly be.
Let's talk about REAL power.
Let's start with self-awareness, the ability to recognize who and what we are. We can start getting a sense of self-awareness through not just introspection; we should also work to become aware of the effect we have on others. Are we constantly getting into pointless arguments? Do people care enough about what we think to ask us about our thoughts? Do people actively seek out our company, or do they turn away?
We should closely examine our dealings and pinpoint what we do to influence the way things go and the way they turn out. The things we do that produce positive outcomes are the ones we want to emphasize and to keep doing.
There is a concept in behavioral science called the Dunning-Kruger effect. Have you heard of it?
Boiled down, the Dunning-Kruger effect is a measure of a person's estimate of her or his level of competence. When asked to rate themselves, many people tend to overestimate their level of competence. That leads to, among other things, unjustified over-confidence and getting ourselves in over our heads, which often leads to failure. Do you find yourself constantly biting off more than you can chew? If so, you may not be quite as competent as you think. (When I was a corporate drone, there was sure no shortage of these kind of people–they tend to congregate in management, somehow).
But, you know, there are people on the other end of the Dunning-Kruger scale: people who underestimate their level of competence. I have personal experience with this one. For a long time, I had people telling me I should write. I resisted for a long time, believing I couldn't do it, and thinking I had nothing to say worth reading.
The latest time was last year, when my good friend, Jeff Hartson, who runs the support groups I attend, approached me about writing for this blog. I had no desire to do it, because I didn't think I could do it. I finally gave in, just so he could see how bad it was and then he'd get off my back.
But the reception I got wasn't what I expected; it was very positive and enthusiastic. I was urged to continue, and the rest, as they say, is hysterical. (I know, I know–what they say is, that the rest is history. I can't help playing with words sometimes).
So, we should really be operating with a realistic assessment of our ability and build on that. We need to pay close attention to whether our experiences overall are positive or negative.
One great way to build on our ability is by visualizing outcomes for ourselves. One problem I have with some sayings about the power of belief is that, while the message sounds great, they don't tell us how it works.
Let me take a stab at it.
What we first need to do is understand how our minds work.
Our minds work largely in pictures and symbols. Our minds are there to do what we tell them to do, at least on the subconscious level. We communicate what we want our minds to do by sending them pictures. The easiest way to access that level is when we are in a relaxed state, whether through meditation, or when we are on the edge of sleep–any activity that makes us relax enough. A completely wakeful state doesn't work as well for this, because we are busy dealing with the here and now instead of the what can be.
We're told to have positive imagery, but I don't think that goes far enough. The best images to use are active images, ones that involve imagining ourselves actively achieving a positive goal. What does that look like? What steps do we need to take to get there? We need to break our positive images up into the positive steps we need to go through to get through to the positive goal.
When I was learning to play guitar, I didn't go through studying music theory or taking lessons–I imagined myself playing guitar. I did practice developing my strength and dexterity, but I would also practice in my head. I used to also close my eyes and listen to others play, and imagine it was me, right down to seeing my fingers move around the fret board. It worked–I was considered both a capable and a versatile player, although you likely won't see me featured in Guitar Player magazine.
But you must keep your goals realistic, and in line with improving your capabilities. No amount of positive imagery or affirmations realistically is going to regrow an amputated limb, for example.
But I also advocate visualizing outcomes, where you don't necessarily visualize the complete process in advance. For instance, I would see myself in my mind's eye on stage and getting wild, enthusiastic applause. I believed my mind would let me be in the moment and let me do what I needed to get that result, and mostly it worked.
Go into situations with complete confidence in yourself (but not overconfidence). If you are approaching something with nervousness and doubt, you are setting yourself up to fail. You are experiencing failure in advance and telling your mind to make sure failure happens.
Boy, this is getting kind of long, isn't it? I have more to say, but I think I will save it for later.
In the meantime, just remember:
You have the power to make good things happen, for yourself and for others.
You have the power of your thoughts, and the power of your imagination.
You have the power to change your circumstances.
You have the power to create your own reality.
The sky is not the limit, your imagination is. Swing for the fences.
You have power, and it is real power. Use it well and use it wisely, and you may even surprise yourself.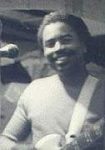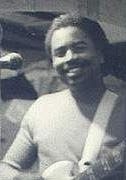 Isaac Peterson grew up on an Air Force base near Cheyenne, Wyoming. After graduating from the University of Wyoming, he embarked on a career as an award-winning investigative journalist and as a semi-professional musician in the Twin Cities, the place he called home on and off for 35 years. He also doesn't mind it at all if someone offers to pick up his restaurant tab. Peterson also welcomes reader comments. Email him at isaac3rd@gmail.com.