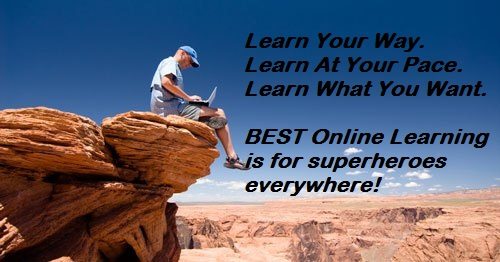 The Brain Energy Support Team (BEST) is pleased to announce that our online education academy is now open!
Education is an integral part of what BEST is about. We've been providing quality learning opportunities since 2011. We offer a variety of classes, workshops and small group activities for individuals with brain injury, caregivers and professionals.
Now. we're offering many of these activities online.
You are cordially invited to check out the BEST Learning Center on the BEST website. Take a course online, check out an educational webinar or explore BEST in Second Life, a media rich platform to create, learn and so much more. The choice is yours.
Learning your way, at your own pace, in the comfort of home.  Now we think that's the BEST!
Even better? Treat a friend or loved one to the BEST gift: educational opportunities and positive experiences through a BEST gift certificate. Gift certificates may be used for online courses or BEST memberships.