Are you a facilitator of a Brain Injury Support Group?
Are you tired of struggling to manage everything alone and looking for the collective power of a network that offers support AND respects your independence?
Do you believe that sharing ideas and resources makes us all stronger?
If you answered yes to any of these questions then this is the network for you! Join Our BEST Groups!
What does it mean to be a member of Our BEST Groups?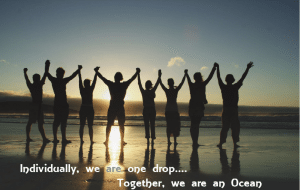 Our BEST Groups comprise a vibrant network of independent brain injury support group facilitators that have chosen to join together with the Brain Energy Support Team to provide leadership, advocate on behalf of individuals with brain injury and their families, increase our impact on decisions that affect our community, and much more.
We offer the following benefits:
Coaching Support for Facilitator Success

A forum for confidential and peer-led discussions addressing support group issues & questions

Online Community Platform, including discussions and shared resources throughout the network

Discounts on our online classes

Specially designed webinars

High Quality Information Resources
Professional or clinical experience is not necessary though a basic knowledge and understanding of brain injury or experience as a caregiver of someone with a brain injury is required.
Facilitators of groups already affiliated with another established brain injury agency or organization can still join Our BEST Groups.
Experience the power of collective bargaining and sharing of resources while keeping your own identity. Join Here!