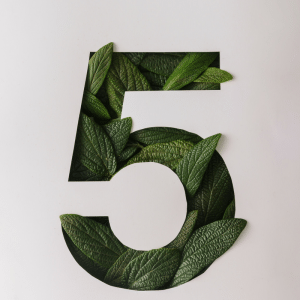 May 28th was the five year anniversary of my cerebellar stroke, my brain injury. Time for some reflection. So, what have I learnt in the past five years?
I've learnt a massive amount about the brain and brain injuries. I knew absolutely nothing before, so this wasn't too difficult to achieve! I've learnt that a pair of neurosurgeons (and their staff) saved my life following my post-brain attack complications. How these people do what they do mystifies me, along with all other medical professionals. I think they are just wonderful.
I've also learnt that it was much, much worse for my family than it was for me. They will say differently, but I stand by that statement. My wife watched me disappear into the operating theater around 9 pm on May 30, 2013 for my brain surgery, not knowing if I was going to come out the other
side. The operation to decompress my skull took over six hours. After the surgery, my wife was with me in ICU telling me I was in hospital, that I'd had a stroke, that there was nothing to worry about and that I'd had an operation. Every five minutes she told me the same thing as my short-term memory was non-existent. She asked the docs how long I'd be like this for and would I recover my memory. They said they didn't know. I think of the roles being reversed and how I would feel if I had been told that about my wife's memory.
When I was in ICU, one of the male nurses got chatting with my eldest son and discovered they shared a mutual interest in sport. "Let's see how your Dad's memory is for sport, shall we?" he said, and they both asked me a whole load of sports related questions. Who is the manager of the English soccer team? Who's the captain of the English cricket team? Who's the British and Irish Lions rugby team coach? Which team are the current Premier League champions? Who's the captain of the English soccer team? And so on. And I got every single answer wrong. Every one. Well, given that the year was 2013. If it had been 2005, I'd have got every single one correct! How bizarre is that?
Somehow, I thought it was 2005 and not 2013. Now, I have absolutely no memory of this sports quiz at all (in fact, I have no memory of anything for about five days). But, somehow, my brain was furiously trying to answer the questions; it was just 8 years behind. How my family coped with all that, I just don't know.
Apparently, I also played a joke on my youngest son. He came to visit me in ICU, and I thought it would be hilarious (!) if I pretended to talk really incoherently, like I had a cleft palate or something.
Quite why I thought this, I have no idea. What I didn't know was that he'd spoken to my wife and his brother, so he knew I was OK.
"Yeah, very funny, Dad," was his droll response.
(As a weird twist of fate, two years later I had a maxillectomy – the removal of my upper left side jaw and teeth – so that, without my prosthetic denture, I do sound like I have a cleft palate).
Now, in my defense, I must state that we are a family with an off-the-wall sense of humor. Somehow, the brain attack, the brain surgery and the meds had distorted my normal level of banter into something very unfunny and a bit macabre. I really have absolutely no memory of any of this, your honor.When I heard all these stories, over the coming months, I felt very guilty.
My wife was with me  every step of the way, sleeping (or trying to) on chairs at the hospital. I had visits from my sons, stepson, step-daughter and her husband, all of whom worked long or unsociable hours and had trips
of an hour or so to get to me. I don't really remember any of these visits but I am very grateful to them, nonetheless.
What else? Oh, I have learnt that most people are in denial about what has happened to them. Me included. It took about two years and many sessions with a neuropsychologist to help me get out of denial and face up to my situation. I guess the enormity of where we brain injury survivors suddenly find ourselves is just too immense to be processed in one go. A bit like the death of a loved one.
You just can't take it in. This grieving for one's old-self takes a long time and, I think, is overlooked by medical professionals who focus on the physical mechanics (Two legs? – check. Two arms? –check. Two eyes? – check. Right, you're fine, off you go. Next patient, please).
I have also learnt that a good attitude will get you a long way. I am thankful that I have inherited my Mum's stubbornness (or, as I like to say, determination) and my Dad's single-mindedness (or, as I like to say, focus).
As an aside, my parents got married in 1940 during the Blitz in London, both
aged 20. My Dad was a radio operator in the RAF and got posted to Kenya, my Mum drove ambulances as a volunteer. Before the war, my Dad was a professional sportsman (cricket) and lost six years of his career to the war, when he would have been in his prime, physically. My Mum hated
thunderstorms as they reminded her of bombing during the war. I think they were both very resilient and determined, like most of their generation. Both these traits are essential for the brain injury survivor.
No one is going to do this for us. We have to do it ourselves. And it's tough. Very tough. We have to fight, every hour of every day.
Lastly, I have learnt that just when you think you have taken everything life can throw at you (marriage, children, divorce, redundancy, financial difficulties, death of parents, death of family members, etc.) and you've settled in to a comfortable, middle-aged groove, then, all of a sudden –
POW!! – life throws yet another curved ball, bowls yet another googly, tosses up yet another surprise.
My final piece of learning – live each day to the full, as best as you are able!
Take care everyone, and thanks for reading my blog from Scotland.
Andy
About Andy: On May 28 2013, Andy was struck down by an ischemic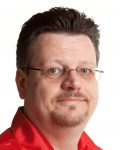 cerebellar stroke.  He developed complications and two days later underwent emergency brain surgery to decompress his skull due to hydrocephalus.  He almost died and has five missing days of which he has no memory of whatsoever.  Prior to his brain attack, Andy was a professional musician, a drummer, and earned his living both as a player and teacher.  He has been unable to return to work but is writing a CD of music inspired by his stroke story in order to raise awareness of stroke, particularly among younger people.  As fellow brain injury survivors will understand, work is progressing at a snail's pace!  This project will also raise funds for the charity, Different Strokes. Please visit www.brainattackmusic.com to read more and to listen to some demo tracks.  Andy lives with his wife in the beautiful Scottish Borders, very close to where the River Teviot meets the world famous River Tweed and has two sons, a stepson and stepdaughter, all of whom have flown the nest and are making their own way in life.  As well as a deep love of all types of music, Andy enjoys watching sport, reading about history, learning about the brain and enjoying the peace and calm of the Scottish countryside.