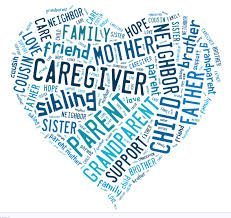 Are you a caregiver or know someone who is a caregiver? As a caregiver, are you seeking a little extra support? Wish to learn about new resources and tools? Looking to bond with other caregivers?
At the Brain Energy Support Team (BEST), we believe that caregivers matter. That's why we've started the "Caregivers Matter" Support Group that meets at the BEST Learning Center located in University Place, Washington.  Not only does the group offer caregiver support, "Caregivers Matter" will offer participants new resources and tools that will apply to the important work that they do. Each session will also offer specific discussion topics and questions to explore and other special features.
The next support group will meet Saturday, October 11, 2014 from 1 p.m. to 3 p.m. at the Learning Center. There is no cost to attend this event and there's no registration required. Light refreshments will be served.
All are welcome to attend.
Here's a sneak preview from support group facilitator, BEST team member and caregiver, Maggie DePuye-Phillips:

October 11 special topic: "The Many Hats in My Closet"
"We all wear several hats in the various roles of our lives, be it a mother, a supervisor, a teacher, or a chefs," says Depuye-Phillips. "But as caregivers for our loved ones, we wear countless of them; enough to fill up a closet, it may seem! We may not wear all of them in one day, but sometimes it can certainly feel that way! Join us at the next meeting for an enlightening discussion about our roles as caregivers, learn a few strategies of how to juggle those hats effectively and share your stories of the hats you have in your closet. "Light harvest" refreshments will be provided!"
Any questions about this support group or any one of the number of activities BEST hosts at our facilities? Drop us a line or give us a call. We are always happy to be of assistance. Also, if you know of anyone who may be interested in this event, feel free to share this post and check out our Facebook and Twitter pages for more information.