Below are instructions on how you can join Second Life quickly and safely. If you need assistance please contact us and we'll have a mentor help you.
(1) You start your journey by visiting our partners at Virtual Ability Inc; https://virtualability.org/second-life-signup/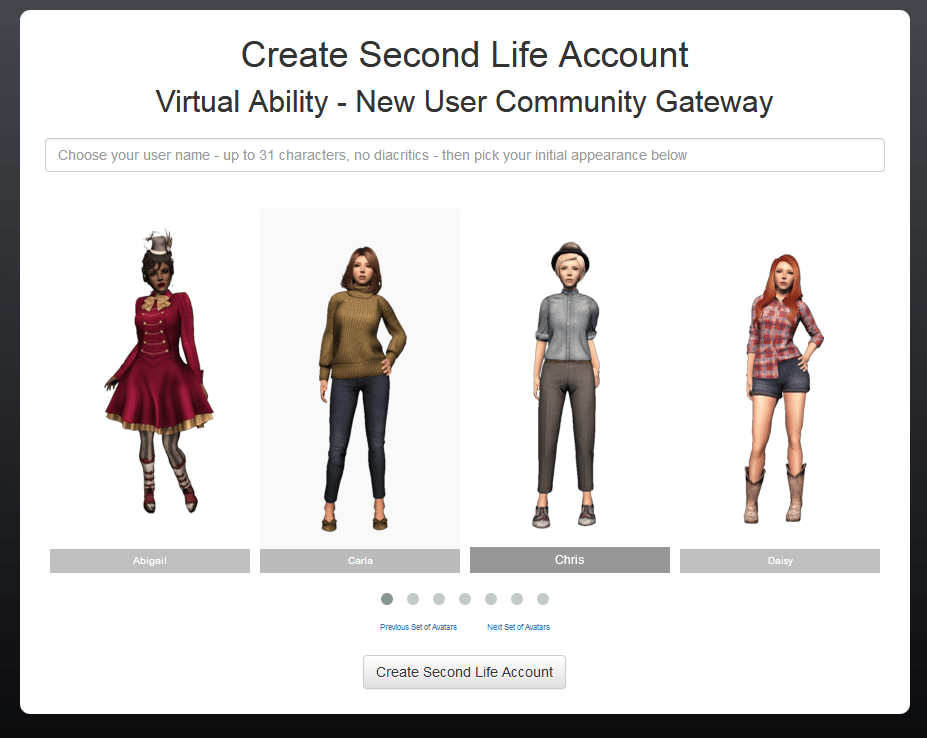 (2) You will be taken through all the steps needed to create and verify an avatar (online identity) including how to download and install the Second Life viewer.
(3) Once you have completed the steps outlined at the Virtual Ability website you will be prompted to launch the viewer and  log into Second Life using the user name and password you set up when you created your account.
(4) When you log in for the first time you will read and agree to the "Terms Of Service" and "Community Standards" documents from Linden Labs, makers of Second Life.
(5) After completing the user agreements your avatar will appear at the start of the training course on Virtual Ability Island.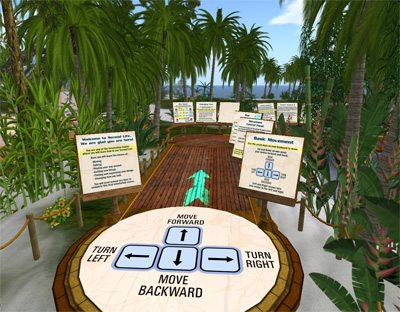 (6) You can go through the training course at your own pace. You are not required to complete the course or even begin it. We recommend it as an enjoyable, self-paced way to become familiar with the basics of walking, flying, chatting, and more. If you need assistance please let us know (contact us).
(7) Once you are in Second Life and ready to visit our office at Etopia Sustainable Living Community return to this page and click here to open a teleport map for Etopia in your browser.
(8) Click the orange "Visit This Location" button. A teleport option, known as a landmark, will open in your Second Life viewer. Click on the "Teleport" button at the bottom of the landmark.
(9) Once you arrive at the main landing area of Etopia enter the plaza and the BEST office is just off to the left. Get information, gifts, and explore. There's plenty to see and do.
(10) Please join our group. You can join either at our office in Second Life.