(Editor's note: Writer, BEST guest blog contributor and stroke survivor, Isaac Peterson, had an opportunity to try to something new: advocacy work. In his latest personal essay, he shares his experience as an advocate and about the new TBI legislation in Washington State. KT)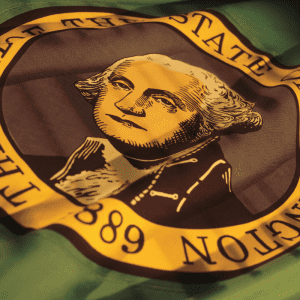 There's an old saying that goes, Laws are like sausages, it is better not to see them being made.
Well, I just got to see a law being made, and I think it's more like watching grass grow or paint drying, or at least it can be.
For me, it all started last May at the annual statewide TBI conference here in Tacoma. That's where I was approached by someone who asked for my help in legislative outreach efforts and I accepted. 
The process began before I got on board, and they had had a pretty cool idea for a bill they wanted to get through the state legislature and signed into law by the governor. Their idea was to expand on an existing measure commonly called the Tommy Manning Act.
First, a little side trip here before I go on.
Tommy Manning was a TBI survivor in Washington State. He was tireless and relentless in lobbying state legislators. Manning was a fixture at the state capitol, and stayed until the idea he was pushing finally became state law.
Manning, who recently passed away, is an iconic figure here in the TBI community; but at least he lived to see his dream become reality.
I had the honor of being one of the people following in his footsteps, but I could never hope to fill his shoes.
The Tommy Manning Act directed the state to provide services for Washington State TBI survivors. The bill we were pushing would kind of expand on that by providing a funding mechanism for those services; the proposal was that the funding mechanism in place should be be modified, and the amount dedicated to maintaining TBI-related services should be increased. Before this proposal, the funding came from directing two dollars from fines for traffic violations to be diverted to fund those services.
The new bill would indirectly expand on the Tommy Manning Act by increasing that to five dollars from each paid fine, and would include fines resulting from surveillance cameras at stop lights.
I didn't have anything to do with coming up with the idea, but I was asked to play a pretty cool part in getting it through the legislature.
I started by attending meetings with the team with legislators to get them interested in supporting us. We talked to their legislative aides and convinced them to add appointments with us to their legislator's calendars. We met in their offices and coffee shops, and it was a great time.
We got enough lawmakers interested and finally it was suggested we should put the ideas down in what I think were called draft proposals—laying out our proposal in the format and language used for legislation. As the writer it became my job to write the drafts. It was so surprisingly easy I barely remember doing it—or maybe that's just my brain injury acting up.
Next, were the legislative hearings on our proposal to both House and Senate committees. We got to provide testimony and I have to say they were fun, even though one of the hearings was kind of sprung on me at the last second. But no worries—I was witty, I was clever, and I was charming. I figure I must have been because they didn't laugh at me or tell me to get out or anything
When the hearings were done, it was time for the final vote. The bill passed in the House 95-0, and the Senate 47-1. Then, on to the governor's desk.
The bill signing happened on April 29, 2019, and I was invited to attend. I'd never been to anything like it. It was actually fun—lots of photos with the governor and he actually handed out replicas of the pen he uses for bill signings. It wasn't a cheap pen either—it was embossed with a gold icon of Washington State, along with his signature.
The bill is set to become law in 90 days and getting there was definitely more interesting than watching paint dry.
And that was my adventure at the legislature. It took a long time and a lot of work, but now Washington State is at the forefront of states that recognize traumatic brain injury as the widespread problem it is and the importance of TBI-related services.
I haven't heard of any other state with anything like it, but I hope other states follow.
And it serves as a reminder to never underestimate the power of a dedicated group of individuals committed to a cause greater than themselves. You may be surprised what's possible when you really put your mind to it.
Now, with the successful conclusion of my adventure in Legislature Land, it's time for me to return to my regular job as a TBI Keyboard Commando.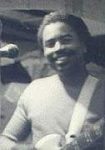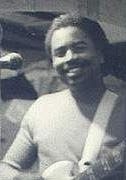 Isaac Peterson grew up on an Air Force base near  Cheyenne, Wyoming. After graduating from the University of Wyoming, he embarked on a career as an award-winning investigative journalist and as a semi-professional musician in the Twin Cities, the place he called home on and off for 35 years. He also doesn't mind it at all if someone offers to pick up his restaurant tab. Peterson also welcomes reader comments. Email him at isaac3rd@gmail.com.