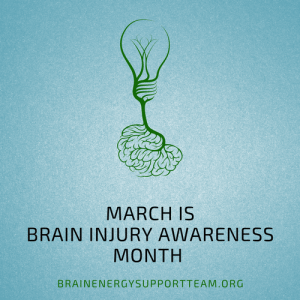 The Brain Energy Support Team (BEST) was formed in 2008 with a straightforward mission: we want to empower ourselves and each other to take control of our treatments, our recoveries and our lives.
We know BEST.
The roots of that mission remain powerful and even more relevant, especially today.
March is Brain Injury Awareness Month. At BEST, this month (and every month) means more than just awareness though.
It means showing the world who we are, what we know and where we are headed as individuals and as a community.
We already know what it takes to survive.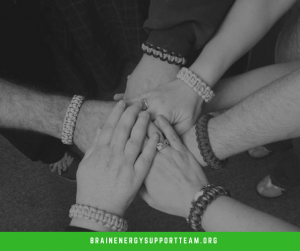 However, together, as a community, we've learned that we can do more than survive; we can (and do!) thrive.
The most important part? We're in this together and that doesn't change.
Join us this month in taking awareness to superhero capacity. Let's talk. Whether it's talking about issues over social media, sharing our stories within our support group families or participating in a new BEST online learning experience, our voices always matter and make a difference.
All month long, BEST will be providing you news you can use for survivors, family members and caregivers on our social media platforms (Twitter, Facebook, Pinterest, YouTube), our online weekly newspaper, Brain Energy News and this blog as we work together to build awareness, have important conversations and support one another.
BESTies and BEST supporters can also celebrate a love of learning from the convenience of home with the new BEST Online Learning Center this month. Innovative classes, webinars and an immersive online environment at BEST in Second Life  are all offered in the online learning center. Want to treat a loved one or a friend to a great learning experience? BEST gift certificates are available to do just that.
Looking for more ways to join the cause? Please consider making your donation today. Our donors help transform the lives of those affected by brain injury and empower them to be their BEST. Your donation helps us support thousands of superheroes and is fully tax-deductible.
It's a win-win way to save the world and help others!