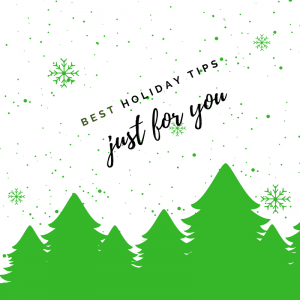 Here at the Brain Energy Support Team (BEST), we are getting ready for the holidays.
When it comes to navigating the holiday season and the fall months, we think early preparations, conversations, and getting our tools and strategies at the ready are best. The holidays can be stressful and overwhelming for everyone; it can be even more so for those in the brain injury community.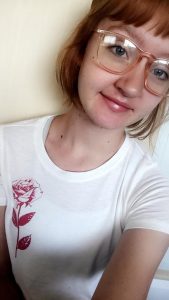 So, we've decided to compile some of our favorite tips, strategies and information to help. Along with the words, we have special original artwork from teen artist and BEST volunteer, Erin Thompson. Thompson, a local Washington State high school student, is also a family member of a brain injury survivor.
So, let's get started on ways we can make the holidays the BEST. Here are our favorite tips and strategies adapted from Stress and the Holidays: Coping Strategies to Keep You Sane by Helen Hunter, ACSW, CMSW.  We also have more important links for you to explore noted below.
Pace Yourself: 
Make the holiday season a time for you and your loved ones to have fun and share special memories. When you make an effort to have a joyous, stress-free holiday, you avoid stress.
The first thing to consider is pace. The holidays tend to bring on a hectic pace for everyone. Delegate responsibilities and activities so that one person is not taking on more than can be accomplished without help.
Any task you have chosen to do, whether it be the cooking, cleaning, gift wrapping, card addressing, organizing, decorating or shopping, it can be viewed as a choice you made. Make choices that make the most sense for you and for your loved ones.
Work minute by minute on your attitude. When things feel hectic or overwhelming, pause, reflect, and consider your choices. Empowerment is an important tool when it comes to pace. Remember: you are always empowered and you know what's BEST for you.
Get Organized: 
An important point to remember: if old traditions cause heartbreak, stress, or depression, change the tradition. Start traditions that make the most sense to you in your life now. It doesn't always have to be done in the same way every year, either.
Deciding on traditions as noted above, can help you get organized and figure out what tasks, events and activities can help support your chosen traditions and help you feel your BEST during the holiday seasons.
If you cannot be with family, try to spend time with friends or neighbors instead. You can also get involved with an activity that helps others by volunteering with an organization you care about during the holidays or perhaps visit or call someone who will be alone for the holidays.
Consider your plans and people early in the season. Organizing what you want to do will save some stress, energy and time.
Prioritize: 
Do things together as a family or as friends that you all truly enjoy.  Honor your choices on pace and organization (see above). We've read about some survivors and their families who create their own special holiday within a holiday! Get creative and craft a holiday activity or event that is unique and just for you and others you care about to enjoy and savor.
Most importantly, be gentle with yourself–make this your number one priority. The holidays are not about making things perfect and doing a lot and being a lot.
Simplicity: 
Concerned about being overwhelmed?   The key is keep things simple. Steer clear of anything elaborate (decorations, meals, events).  You also don't have to say yes to everything. A polite nosaid with sincerity, goes a long way.  Click here for some strategies for options of giving a good no.
Make your holiday season simple, doable, and achievable. Feel good about your empowered decisions to simplify (and don't forget to celebrate your success in managing your own self-care).
Ask for Help:
Here's the most important BEST tip: ask for help. Maybe you need a listening ear. Perhaps you need help accomplishing your holiday to-do list. Don't be afraid to ask for a helping hand. Remember the reason for the season for everyone: sharing our care and helping others.
What's even more important than asking for help? Accepting help. Not only is it okay to ask for support during this time of year, it's also okay to accept help as you need it. If someone offers their assistance and support, they are making a choice to help you.
Here are some more important links.
Especially for Caregivers: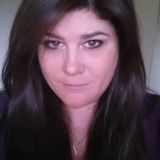 Caregiver, BEST Guest Blogger, instructor/facilitator and BEST Board Member, Maggie DePuye-Phillips, has penned some terrific articles with informational links just for caregivers. Here they are!
Self-care for caregivers is critical during the holiday season. Click here to learn about Maggie's self- care tips for caregivers.
Sometimes, during a hectic holiday season, it can be hard to feel or remember gratitude. Read Maggie's inspirational article on the gift of gratitude, here.
Maggie explores humor as good medicine for caregivers, especially during stressful times. Here's her article.
Click here to check out a good article from Caregiver.org on caregiving and holiday success.
More: 
Our BEST friends at Lash Publishing have a nice blog article on brain injury and stress during the holidays that's worth the read. Click here to view.
Brainline.org is chock-full of resources for the brain injury community. Click here to read an important article about enjoying the holidays after a brain injury.
Special thanks: Special thanks to our young artist and BEST volunteer, Erin Thompson, for sharing her artwork with us. 
Here's to a peaceful, relaxing and the BEST holiday season ever from your friends at the Brain Energy Support Team!