The 2018 Washington State TBI Conference will be held on May 29-30, 2018 at the Hotel Murano in Tacoma, Washington.
For those who wish to apply for a conference scholarship (for registration fees only or for registration and lodging), scholarship applications are now available online to  complete and submit.
All scholarship applications are due by April 20, 2018.
All applicants will be notified of the application status of their request via email, mail or phone call by May 11, 2018. 
Please click here to view the scholarship form online.  It is the second bullet point on the right hand side of the home page. The scholarship form is a Word document. Below is an image of the form.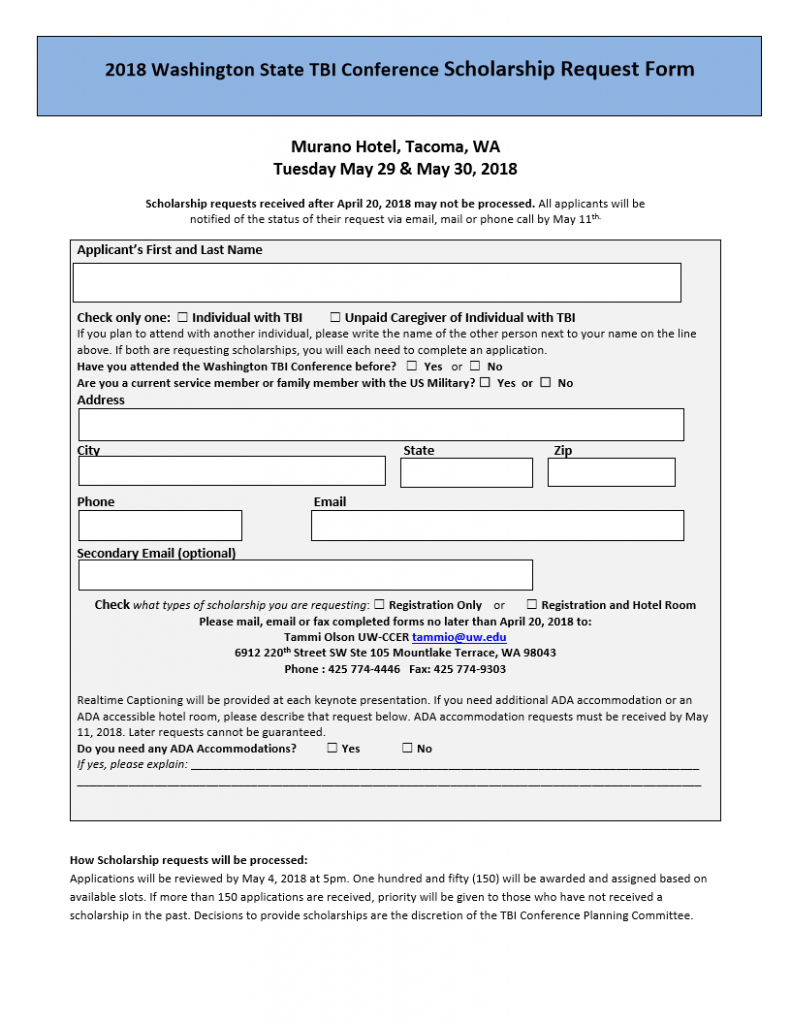 Here's the flyer for the conference itself. Scholarship information is noted at the bottom of the flyer.