For one of our BEST superheroes, paper artist and BEST Gratitude Specialist, Diane Rasch, showing the superhero love is something that she does each and every day.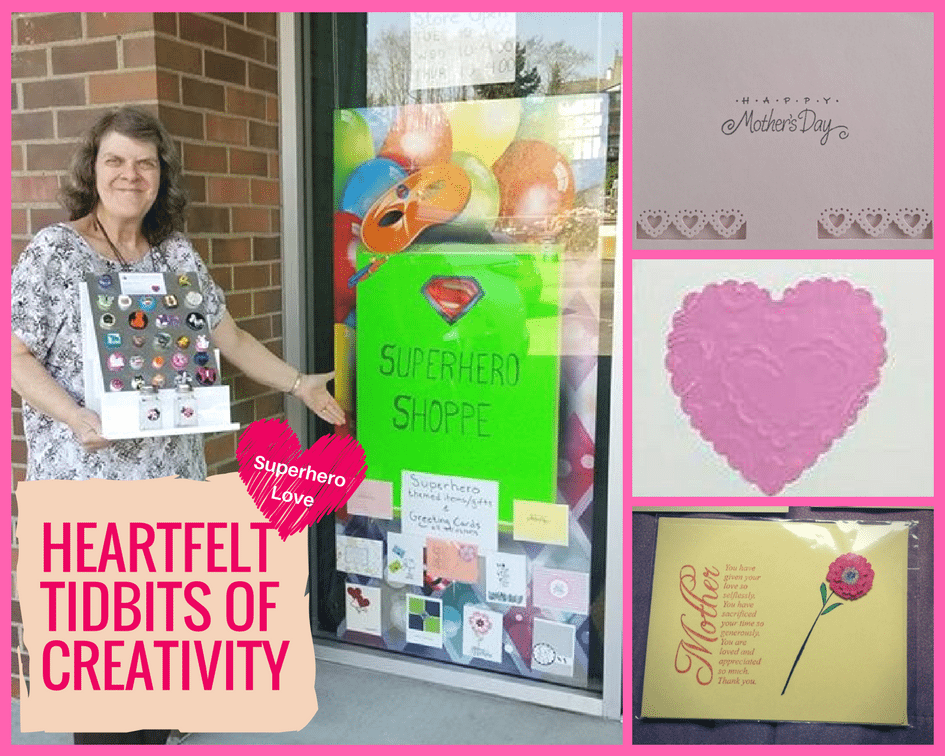 Diane is the founder of Heartfelt Tidbits of Creativity, a custom designed card company. Her mission? To touch the lives of others, especially those who share Diane's challenges as a result of a brain injury. Her goal is to raise awareness of the abilities and needs of the brain injury community.
Check out Diane's beautiful Mother's Day card collection in the photos above. These cards, along with many others and other special gifts created by the artist, can be found at Our BEST Space in the BEST Superhero Shoppe in University Place, Washington. Click here for location and hours and click here for driving directions.
To learn more about Diane and Heartfelt Tidbits of Creativity, visit her Facebook page by clicking here.