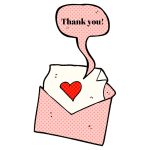 The Brain Energy Support Team (BEST) wants to thank two local publications for their feature stories about our Superhero Shoppe located inside Our BEST Space in University Place, WA!
Thank you to Debbie Cockrell of The News Tribune for her business story this morning. Click here to check out the article. Our virtual shoppe tour is also added to this article.
We'd also like to thank two other terrific local news sources.
Thanks to  The Suburban Times for sharing information about the Superhero Shoppe and Our BEST Space. View their article, here.
Our BEST thanks to SouthSound Talk showcasing the Superhero Shoppe on their LocalTalk section. Click here to view.
We so appreciate the support from local media.
For more information about the shoppe and the Space, please click on the links above.