(Editor's note: How much do traumatic brain injuries really cost? Writer, journalist and BEST guest blogger, Isaac Peterson, explores the true costs of brain injuries. The information Isaac provides is eye-opening and really makes one think. Thank you Isaac for this thought-provoking piece. KT).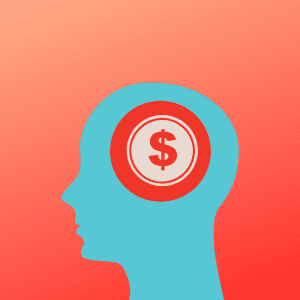 I was just thinking about all the money it must have cost to keep me alive after the stroke I had and the resulting traumatic brain injury (TBI).
I know it must have been a whole lot of money, but I don't know how much because I've got pretty good medical coverage and I don't see any medical bills.
But I know it must be costing somebody; between my month-long hospital stay, the follow-up doctor visits, the neurological specialists, the MRIs, prescriptions, and more, that must add up to a whole pile of dough.
To start with, I found a couple of websites that claim to list the average cost by state for hospital stays. As far as I can tell, my month in the hospital probably cost more than $10,000 just for the stay itself, but I was in the acute care ward, and that surely raised the cost.
I also wondered how many tacos I could buy with that kind of money, but I couldn't find any scientific studies about that.
Since I'm far from the only stroke/TBI survivor in the United States, I wondered how much money is spent on people like me. How much do traumatic brain injuries cost a year in this country for everyone with a TBI? 
Time to let my journalist freak flag fly; sorry I have to use bullet points, but here's some stuff I found out. Most of what's here is from the Centers For Disease Control (CDC) and the National Institutes of Health (NIH). They don't completely agree with each other, but they were both in the same ballpark. Some were from different years, and that makes it hard to zero in on the costs because the cost for medical care seems to be going up all the time.
But here is some of what I found out:
This first point is about the numbers of traumatic brain injuries compared to two other major health problems in the United States. I found these estimates: for 2018 an estimated 1,735,350 new cases of cancer were diagnosed in the United States and there were an estimated approximate 609,640 deaths. About 610,000 people die of heart disease every year in the United States. 
About 1.7 million cases of TBI occur in the U.S. every year. (Wow–it looks like the number of TBI cases is basically comparable to the cancer rate in the U.S). 
Head injuries accounted for 13% of all injuries requiring hospitalization.
The TBI number above is for new TBIs in a year. That doesn't  include the number of people already living with a TBI: approximately 5.3 million people live with a disability caused by TBI in the U.S. alone. TBI is also a contributing factor to a third of all injury-related deaths in the United States. The number I listed above is kind of an estimate; In 2010, approximately 2.5 million people sustained a traumatic brain injury, so the number fluctuates. 
So who gets brain injuries? Must be a whole lot of people, since we spend so much money, and it is.
Falls are the leading cause of TBI. And while anyone can get a TBI, the very young and the very old get more than their share of brain injuries. The number of children aged 0-4 years old and in older adults aged 75 years or older seems to be on the rise and I didn't find a reason why that is. The elderly have the highest number of TBI-related hospitalizations and deaths.
Shaken Baby Syndrome causes a category of TBI called abusive head trauma (AHT) and inflicted traumatic brain injury (ITBI), and is a leading cause of child mistreatment deaths in the United States. 
The most common overall causes of TBI-related deaths in the U.S. are motor vehicle accidents, firearms, unintentional falls, and motorcycle crashes.  Explosions and other kinds of blasts, along with impacts to the head are a leading cause of TBI for active duty military personnel in war zones. Children in foster care and victims of domestic violence are at heightened risk. And there are people like me who acquire traumatic brain injuries from strokes, aneurysms and other health conditions.
 
Now, an estimate of the dollar amount spent on TBI a year: the estimated economic cost of TBI, including direct and indirect medical costs, is estimated to be approximately $76.5 billion. About 90% of the estimated cost are from fatal TBIs and those requiring hospitalization.
That's a whole lot of tacos.
I wasn't able to find an estimate for the dollars spent on the different kinds of therapies (physical, occupational, etc.) and other post-injury support, but it's got to be way up there. 
So: what can be done to avoid traumatic brain injuries and their cost?
Sadly, there isn't a one size fits all kind of cure. 
Preventative measures don't seem to do much good; while bicycle, motorcycle, and football helmets are good ideas and can provide some measure of prevention, they can't prevent most TBIs. Airbags in cars can cause traumatic brain injuries themselves. Any kind of jolt or impact that causes the brain to move can cause traumatic brain injuries, so the only way to prevent brain injuries simply must prevent movement inside a skull.
And then there are the costs that can't be measured in dollars: the toll TBI takes in terms of individual human and personal costs. 
Many survivors live with their families, and that often puts a psychological burden on families, not to mention financial. The family can feel burdened for years or even a lifetime 
Close relationships are at risk and many marriages and partnerships break down.  Married couples where one partner has a TBI have a higher divorce rate than the average
A general feeling of social isolation and psychological distress can cause a survivor to partially or totally withdraw from social situations, even ones they enjoyed before they were injured.
Mood disorders can occur and there is a high risk of suicide.
A brain injury can cause a loss of productivity. If the injury is severe enough and lasts long enough, survivors may feel forced to abandon jobs or careers, which can contribute to a general feeling of despair, helplessness or uselessness. 
And many more, too many more to list, but you get the idea. 
So, in a nutshell, traumatic brain injuries cost individuals, families, and society a great deal of money, resources and pain.
There is no way to even begin to estimate all the total costs.
There is a whole lot more to know about traumatic brain injuries–someone could make a whole career out of researching and gathering information. It won't be me though–having a TBI takes up most of my time.
It sure looks like it took quite a few dollars and resources to keep me alive and moving. Multiply my costs by all the other people with TBI, and you're talking about a pretty significant number of tacos.
The thing is, I'm sure feel like I'm worth any cost.
Aren't we all?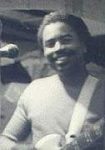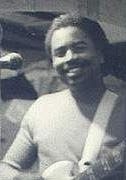 Isaac Peterson grew up on an Air Force base near  Cheyenne, Wyoming. After graduating from the University of Wyoming, he embarked on a career as an award-winning investigative journalist and as a semi-professional musician in the Twin Cities, the place he called home on and off for 35 years. He also doesn't mind it at all if someone offers to pick up his restaurant tab. Peterson also welcomes reader comments. Email him at isaac3rd@gmail.com.