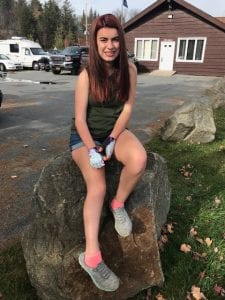 Kyleigh Cheyne is real-life superhero in every sense of the word.
This young adult has met her journey forward after traumatic brain injury (TBI) with positive energy, resilience, strength and determination.
Kyleigh has made an amazing impact on others, by providing hope and inspiration to her family, friends, school and local community through her many contributions through academic excellence, the arts, sports and coaching and mentoring others.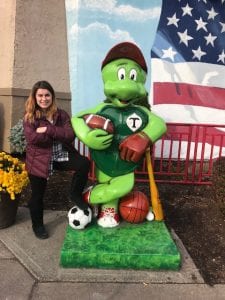 The Brain Energy Support Team (BEST) is honored and delighted to announce that Kyleigh is our BEST Superhero of the Month for March 2019. 
Her nominators, are her parents, Dawn and Jim Cheyne.
Please read on for the beautiful letter that they wrote to us about their beloved daughter. 
My daughter Kyleigh is a 16 year TBI survivor who's undergone
numerous obstacles in her life.
At the time of her injury we didn't know if she would walk, talk, or what would happen to our miracle. 
Kyleigh that had a 10% chance survival rate. She has undergone
numerous brain surgeries, therapies, etc. Kyleigh has right side hemiplegia, a shunt to the left side of her brain.
Today she's in 10th grade and attends high school in a 15:1:1 class today. School has been super difficult related to peers in high school. Kyleigh has a
hard time with communication and sometimes understanding her peers as
they are mentally on different levels.
She amazes me because no matter what, it does not hold her back.
I would like to nominate my daughter Kyleigh as a superhero because through all her daily physical struggles, learning disabilities and feeling different from her peers, she's still a strong young lady with a positive attitude. She walks on with a smile, a positive attitude, never gives up and tries her hardest in all she does.
She's a assistant coach for our local AYSO U5 group, landed (two) roles in the high school musical this year, received recognition on the high school honor roll, and is active in the art club and chorus in school.
As her parents we tell often how proud we are of her. Words cannot describe how blessed and grateful we are to have our miracle.
Kyleigh is truly our superhero and an inspiration to many people. 
Thank Dawn and Jim, for sharing your daughter with us and with the world.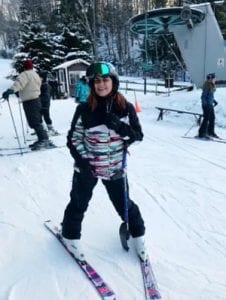 And thank you, Kyleigh.
We are so excited for you and your future ahead. We are so proud to be your superhero supporters! Thank you for what you do for the brain injury community and beyond by sharing your story. 
YOU are the BEST.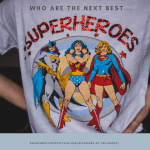 Do you know a survivor, caregiver or community supporter who is putting the power in personal empowerment? Soaring to new heights? Doing cool things?  Bringing superhero-size support to the brain injury community?
Nominate your superhero for the BEST Superhero of the Month for some superhero team recognition.
Click here to learn more.