Ah, for the love of lavender! 💜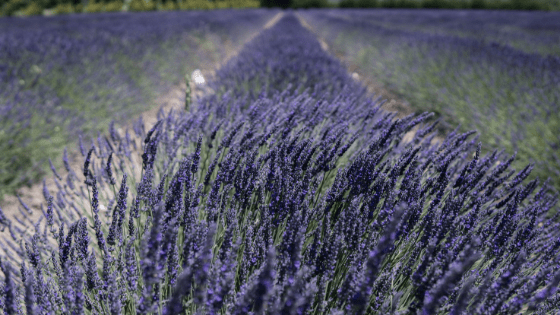 This sweet-smelling, vibrantly colored plant is not only beautiful, but it chock full of health benefits.
Here are some interesting facts about lavender.
Did you know: 
Lavender is an herb native to northern Africa and the mountainous regions of the Mediterranean.
Lavender grows well in the Pacific Northwest.
Lavender is used for skin and beauty and is used in fragrances and shampoos to help wash and purify the skin. In fact, the word lavender originally stems from the Latin word lavare which means "to wash." 
One of the most commonly enjoyed benefits of lavender oil is its stress relieving and relaxation inducing properties. As part of aromatherapy it is known to lower emotional and mental stress while helping to increase clarity of thought and mental activity.
Medical studies conducted at the Medical University of Vienna showed that lavender "had beneficial effects on typical co-morbidity symptoms of anxiety disorders, for example, disturbed sleep, somatic complaints, or decreased quality of life."
Research shows lavender oil to be effective in promoting rapid healing of wounds, minor burns, insect bites, and some forms of skin fungi.
Some studies even suggest that lavender can help digestive issues such as vomiting, nausea, intestinal gas, upset stomach, and abdominal swelling.
Lavender is helpful in relieving pain from headaches, sprains, toothaches, and sores.
Lavender is used to prevent hair loss.
To learn more about lavender and health, click here. 
To find out more about lavender essential oil, click here. 
For those in the Pacific Northwest, lavender festivals and celebrations and more: 
Sequim Lavender Festival, July 19-21, 2019, Sequim, Washington. 
3rd Kingston Lavender Festival July 6, 2019, Kingston, Washington. 
San Juan Island Lavender Festival July 20-21, 2019, Friday Harbor, Washington. 
For a lavender growing guide, click here. 
Interested in making your own lavender oil? Check this out.