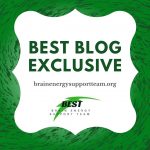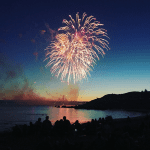 Fireworks are deeply rooted in the celebration of the July Fourth holiday in the United States.
For many people with traumatic brain injury (especially if it is coupled with Post-Traumatic Stress Disorder-PTSD, epilepsy/seizures or sensory issues), fireworks are challenging to cope with.
Here are some of our favorite tips and strategies for coping with fireworks during the upcoming holiday:
To note: 
Hours Change:  
As we noted above, before, on and just after the July 4th holiday, fireworks pose challenges for many of us with brain injuries; for many, the comfort of home around this time is best. With feedback from our beloved BESTies and volunteers, Our BEST Space and the Superhero Shoppe will be closed from July 1st-July 8th. We'll resume our BEST Space activities on July 10th.  In the meantime, we'll be sharing tips, strategies and other tools to help navigate this time of year. Please note, that support group coaches and our administration contact information will be available to you. Please let us know if you have any questions or concerns.
Many thanks, BESTies!