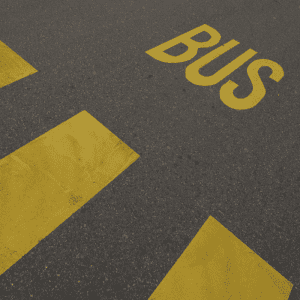 I know you know a traumatic brain injury (TBI) is, or can be, a life changing event.
Things we could easily do before can be difficult or impossible after a TBI.
Take transportation, for example.
I'll be using my own experiences for the example, since no two brain injuries are alike, and mine is the one I know best.
After my stroke, while I'm still recovering from what happened, I don't seem to have much of any mental after effects; however, I  do have some physical and coordination problems, along with chronic dizziness and lack of balance. This has greatly affected my ease of moving, especially walking.
Before, I moved with strong, confident strides like a man who had some place to be and couldn't wait to get there. Now I walk like a guy who will be lucky to get there before sundown.
I have better days than others; on my worst days, I probably walk like I'm inebriated, but I still go out and walk every day. It hasn't happened yet, but when I see a police car, I wonder whether the officer will look at me and assume I'm drunk or something. If I had to go through the kind of field sobriety test you see on TV shows, I have no doubt I would fail the coordination part of the test with flying colors.
So why not drive? My messed up coordination is just one reason my doctors don't want me to drive. And I don't have a car anyway.
There are always buses, right? Well, no, not really.
Here in Tacoma, Washington, is a bus system that will get you where you want to go. Eventually.
The system is not easy to figure out at first. And access to buses could be easier.
Here, bus stops are several blocks apart, which was a real jolt to a guy who'd just relocated from Minneapolis/St. Paul, which has a bus system that really works. There, bus stops are on almost literally every corner, which makes it easier to run and catch a bus when you need to.
In Tacoma, there are few benches at the stops here, so if I have to wait 20 minutes for a connection, I can't sit and wait.
Tacoma has one thing every bus system has, and there is not much anyone can do about it. The buses often are crowded and noisy. When I ride the bus, I often have to stand, which is hard enough for TBI survivors, and the noisy crowds are an added (and unwelcome) bonus.
A couple of asides: the grab bars and poles on a city bus have been shown to be some of the most germ-ridden surfaces with which we come into contact, with all the hot sweaty hands holding onto them all day. Also, it turns out buses and cabs are places where it's possible to pick up bedbugs. They can be hitchhiking on someone's clothes and drop off onto seat cushions, waiting to hitch their next ride on you and end up in your home. True story.
Then there's flying, something else my doctors advise me not to do; the change in cabin pressure could have a negative effect on my post-stroke brain. I don't want to find out the hard way what joys that might cause. My doctors didn't warn me about helicopters, though, but I don't think I'll be taking my chances with those any time soon, either.
It's really too bad, too. The day I'm typing this is the last day of my high school reunion and I couldn't make it, since I can't fly. Amtrak is out of the question, being confined in a crowded tube for a couple of days. That's how I came to Tacoma to begin with, and trust me when I tell you that with my brain injury, it was the opposite of fun.
Tacoma does have a shuttle bus system for people with disabilities; maybe your city or town has something like it. It's necessary to jump through all sorts of fiery hoops to qualify, but after you pass, you can call for a shuttle to pick you up at your door and drop you where you need to go. And it only costs $1.75 a trip.
It's pretty nifty but there are some downsides.
1. You have to schedule your trip no later than 5 PM the day before; it can't be done the same day you want a ride. Sometimes you have something important come up and you have a short window of time to be where you need to be. But you can't get a shuttle on short notice, so you have to figure out another way to get where you're going.
2. The scheduled times for pick ups and drop offs are only approximations. Sometimes I have to sit and wait a half hour or more after my scheduled time to be picked up. And it's like that a lot for return trips sometimes. I had a return scheduled a while back for 7:30 PM. The shuttle didn't show up until about 8:45 PM. 
3. It's hard sometimes to figure out what times to schedule a pick up. Sometimes you just can't know in advance how long you will need to be in a place, like for a doctor visit. Even if you have a scheduled appointment, doctor's offices don't always hold to that time, as you probably know, so it's impossible to know what times to schedule.
4. A lot of times there are other people on the shuttle who are scheduled to be dropped off before you. Your trip will be a roundabout route, dropping off and picking up people along the way, so you just don't know when you will get where you need to be. I usually schedule a pick up for a time that will get me there early to give it just a bit of a cushion, but I've still been late sometimes.
It's great there is a shuttle system, but sometimes it can really push the limits of my TBI.
All of those things will get better when I'm in charge, but until then I guess all I can really do is try to hang on until we get those nifty-looking transporter beam things like they have on Star Trek.  
How do you get around with a traumatic brain injury where you live?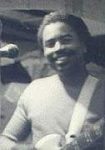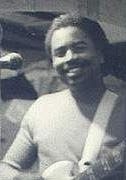 Isaac Peterson grew up on an Air Force base near  Cheyenne, Wyoming. After graduating from the University of Wyoming, he embarked on a career as an award-winning investigative journalist and as a semi-professional musician in the Twin Cities, the place he called home on and off for 35 years. He also doesn't mind it at all if someone offers to pick up his restaurant tab. Peterson also welcomes reader comments. Email him at isaac3rd@gmail.com.