(Editor's note: Writer and BEST Guest Blog Contributor, Isaac Peterson, explores a historic medical case that helped medical experts and researchers learn more about the brain. This is part one of a two part article series. Thank you, Isaac! KT).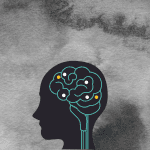 Do you know why traumatic brain injury is called the invisible injury? Lots of brain injuries are not visible.
Some brain injuries though are visible. One man, who had a very visible brain injury, became famous for it and it changed everything.
Grab a seat, and let me tell you about Phineas Gage, probably the most famous brain injury survivor ever.
Phineas was 25 years old in 1848. He was a railroad worker in Vermont, and part of a crew clearing the way for railroad tracks to be laid through an outcropping of solid rock. His crew was going to blast the rock using explosive charges. Phineas' job was to figure out how much blasting powder to use and where to set the charges.
The way it was done back then was to place powder in an opening and then put sand on top to focus the blast and a fuse would be placed.  Workers would then use what was called a tamping iron. A tamping iron was a metal tool like a crowbar, but without the hook. The tamping iron was three feet wide and seven inches long and weighed thirteen and a half pounds.
One day, Phineas was doing his thing, tamping away. But he hadn't added the sand and apparently sparks from the tamping iron set off the explosive powder in the hole.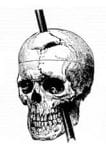 While he was tamping, he turned his head right as the blast blew the tamping iron out of the hole and completely through his head.
It entered under his left cheekbone and went all the way through his skull and landed about 20 yards away.
And he lived.
He was driven to a nearby inn and could still walk and talk. He told his story to the crowd that had gathered and greeted the doctor, Dr John Martyn Harlow, who came to treat him.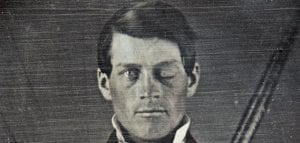 Foregoing the details of his treatment, Phineas recovered enough to become an attraction at Barnum's American Museum in New York and visited the major cities in New England to lecture and exhibit himself. He also became a stagecoach driver.
Phineas eventually reunited with his family in San Francisco where he contracted an unspecified disease. He started having seizures and died during one. The time between his accident and his death was eleven and a half years.
There was no autopsy.
During those years he was a major medical curiosity. He was examined by many doctors, none of whom could really put their finger on just what had happened with his brain or why.
Accounts differ on how his accident affected his behavior.
Dr. Harlow was quoted as saying that "…the balance between his intellectual faculties and animal propensities seems to have been destroyed." However, different accounts described him as the following:
Fitful, profane, impatient, and had little regard for others.  
Difficulty with executive functioning skills.
Cognitive challenges.
Lack of social skills.
Even though many doctors examined him, the medical consensus on Phineas Gage was pretty sketchy. Neuroscience hadn't come very far yet. There were still medical practitioners who subscribed to the pseudoscience of phrenology; simply put, phrenology subscribed to the idea that observation of the shape, and measurement of bumps on the skull could provide insight into personality traits.
Phineas' skull was examined and re-examined, but before about 1848, the year Phineas' accident occurred, there wasn't much of a theory about the workings of the brain.
However, there was a living brain whose functioning could be observed in real time, regardless.
The attention given to Phineas Gage's case appears to have advanced our understanding and kick started the whole field of mapping the brain and neuroscience.
(Author sources: British Psychological Association and Wikipedia)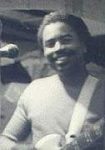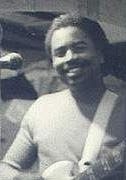 Isaac Peterson grew up on an Air Force base near  Cheyenne, Wyoming. After graduating from the University of Wyoming, he embarked on a career as an award-winning investigative journalist and as a semi-professional musician in the Twin Cities, the place he called home on and off for 35 years. He also doesn't mind it at all if someone offers to pick up his restaurant tab. Peterson also welcomes reader comments. Email him at isaac3rd@gmail.com.