The Brain Energy Support Team (BEST) is pleased to announce that we now have a special frame for Facebook profile pics to share your care and show your support for BEST! 
This special frame was just launched, so get yours TODAY! 
Here's how you add the BEST frame: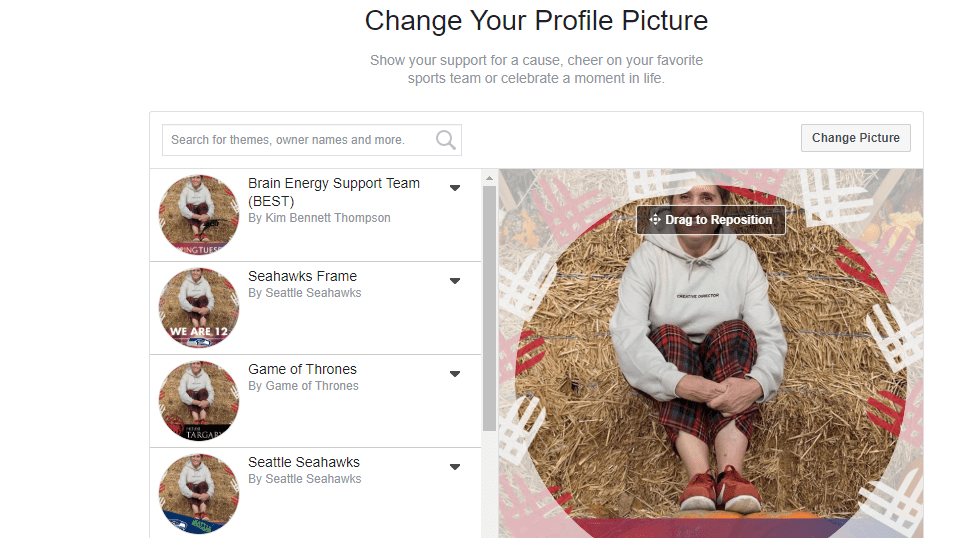 2. Type in words, Brain Energy Support Team (BEST), into the search frames area at the top left, and click on the search icon (magnifying glass). 
3. Select Brain Energy Support Team (BEST). 
4. On your profile picture itself, it will give you the option to drag the picture to the desired position. Once you have your picture positioned the way you want it, go to step five.
5. Click Use as Profile Picture in the bottom right corner (note: to the left of the Use as Profile Picture button, you can select how long you'd like the frame to be set. To see more options, click the arrow down button next to the phrase 1 week. If you'd like to set it for a specific date, select custom at the bottom of this menu). See bottom right hand corner in screenshot below.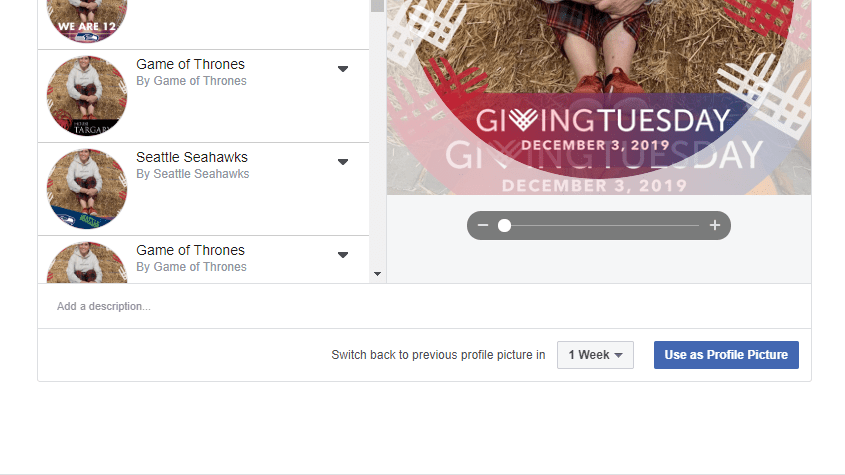 You may also use the direct frame link by clicking here and follow steps three through five noted above. .
That's it! 
Here's another fun option: 

Would you like to help us celebrate Giving Tuesday (#GivingTuesday), the international day of giving and sharing our care?
Learn how BEST is participating, on
Giving Tuesday, December 3, 2019 and our special plans by clicking here. 
If you wish to change your profile picture frame to the official Giving Tuesday 2019 frame (as shown in the screenshots above), click
here
for the direct link and follow the same instructions as above. 
We appreciate your support!