(Editor's note: Writer, BEST blog contributor and stroke survivor, Isaac Peterson, recently moved residences. He shares the highs of moving on, and the lows of the actual physically moving part, in his latest personal essay for the BEST blog. KT).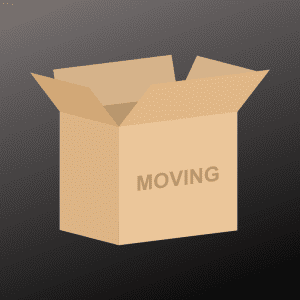 There's one way people with traumatic brain injuries (TBI) are just like everybody else: nobody likes moving day.
Nobody I've ever known likes it, anyway.
I was faced with that chore recently, and let me tell you, moving never gets any more fun, especially not with a traumatic brain injury.
I wrote about a Washington state program that subsidizes rent for disabled persons, covering all or part of the rent. I qualified for it and was spared the years-long wait for housing many people, disabled or not, are forced to endure.
Those houses are called adult family homes, which are private homes where the owners and caregivers are certified by the state and are required to maintain a certain standard of care. I found, mostly through word of mouth from tenants in other such houses, that the quality and level of care can vary, with some better or worse than others.
The homes can be like dormitories: two people to a room, shared bathroom, and so on. And just like dorms, you really don't have much say over who else lives there.
Things went well enough for some time, but let's just say they deteriorated somewhat. It was time to move on.
Gary is developmentally disabled and not able to deal with the physical part of moving, so it was up to me to do all the packing and preparation for the move. I struggled with going through all our belongings, arranging transportation, doing all our changes of address; and I had to do this high wire balancing act with a TBI on top of that. 
As if that wasn't enough, I had just had a shot in the arm of the shingles vaccination (they really hurt, but don't let that stop you getting one if you haven't–the pain from the shot will go away a lot sooner than shingles will).
We got all moved and settled in, in a home owned and operated by a very nice, loving couple and the other residents are pretty good people. An added bonus is we have our own private bathroom. I felt drained after we finished moving, though, and just collapsed in a heap for a few days and enjoyed the quiet. 
This should be a good place for me to get some writing done. If I have to have a TBI, this will be a better place to have it. My TBI likes the peace and positive atmosphere just fine so far.
I guess the upshot is that we saw some greener grass and took our chances; it would be as green as we thought. Sometimes the grass is only greener when you're looking at it from someone else's yard. It was a big ordeal, especially with a brain injury, but we made it through fine, and the grass still looks greener.
It all just reminds me that sometimes you have to move on, cut the cord, and make new connections to get to the greener grass.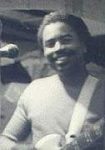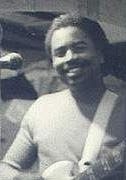 Isaac Peterson grew up on an Air Force base near  Cheyenne, Wyoming. After graduating fromthe University of Wyoming, he embarked on a career as an award-winning investigative journalist and as a semi-professional musician in the Twin Cities, the place he called home on and off for 35 years. He also doesn't mind it at all if someone offers to pick up his restaurant tab. Peterson also welcomes reader comments. Email him at isaac3rd@gmail.com.