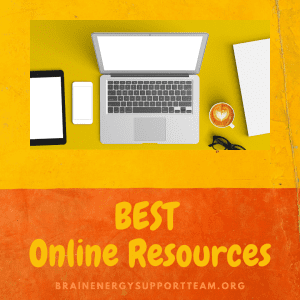 Words. Pictures. Video. Virtual Platforms. 
BEST Online Resources are at the ready! Here's your guide to getting started. 
Words: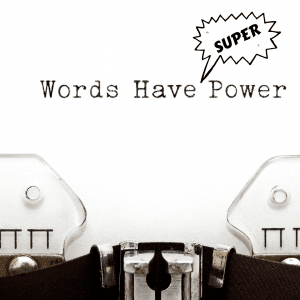 At the Brain Energy Support Team (BEST),  sharing our personal stories and journeys are important to us. Finding the words and putting those words to the keyboard or to paper, makes a difference, not only for us as individuals, but to us as a brain injury community as a whole.
Stories matter.
Here's a list of writers and links that we think are just the BEST. We encourage you to read and share their words.
Isaac Peterson: Isaac Peterson is a journalist, public speaker, instructor and stroke survivor in Washington State. Isaac has penned a number of poignant, powerful and clever articles right here on the BEST blog. Click here to see a catalog of his blog work.
Michelle Munt:  Michelle Munt is a writer and survivor from the United Kingdom that has become one of our favorite BEST social media friends and supporters. Her honest and thoughtful writing has touched the lives of many in the brain injury community and beyond. Her blog is at jumbledbrain.com.
Debbie Hampton: Is having the best brain possible, possible? According to writer, blogger and author, Debbie Hampton, the answer to that question is a resounding, yes! Hampton is the creator, writer and moderator of The BEST Brain Possible, a comprehensive website of resources, strategies, tips and information about brain health and overall wellness. Hampton, a brain injury survivor and mental health and wellness advocate, has shared her own personal story and her journey forward to healing and happiness.
Rod Rawls: Rod Rawls is the creator, writer, blogger and moderator of A Changing World: How One TBI Survivor and One Family Caregiver is Trying To Keep Up . Rod sustained a traumatic brain injury (TBI) in a motorcycle accident several years ago. In his writing, he documents his journey forward after brain injury and offers tips and strategies for fellow survivors and caregivers. He is also a caregiver himself for a close family member and offers his words and wisdom on caregiving, too. 
The Caregiver Warrior (Susanne White): Susanne White (Caregiver Warrior) is a caregiver, caregiving and caregiver advocate and supporter, writer, blogger, and podcaster. For additional caregiver and caregiving resources, tips, strategies, and inspiration, visit her website at caregiverwarrior.com and on social media on Twitter, Instagram, Pinterest and Facebook. 
Dr. Jannine Krause: Dr. Krause is a doctor of naturopathic medicine, an acupuncturist and podcast host dedicated to empowering people to take charge of their own health. Her unique approach is simplifying natural medicine and healthy habit formation. She believes that health starts with what we eat, how we move and how well we manage stress. She wants to help prevent little health issues from becoming big ones down the road. Click here to read her BEST blog article exclusives. Learn more about Dr. Krause here. 
Marc Macialek: Marc Macialek survived a traumatic brain injury in spring 2012. After struggling to find good resources to help with his recovery, he was able to connect with a doctor who gave him tools to make the most of his recovery. Now he works to help survivors and caregivers find the resources to make the most to survive and thrive through the recovery journey. You can find more of his writings at his site recoveringfromtbi.com. 
Jeff Sebell: BEST friend, Jeff Sebell, penned the highly acclaimed and groundbreaking book, Learning to Live with Yourself after Brain Injury, which was released in August of 2014.  He also writes a blog at TBISurvivor.com.
Evie (Redefining Normal): Evie is a Dutch blogger who is the creator of the blog, Redefining Normal (Finding a New Normal, Living with a Brain Injury). Follow Evie as she lives life, tries new things and tackles new challenges. A terrific read!
Maggie DePuye-Phillips: Maggie is a caregiver/care partner for a disabled veteran with a TBI/PTSD.  Maggie is passionate about caregiver issues and is an advocate for veterans and individuals with disabilities. She is also a BEST guest blogger who pens articles on caregiving.
Kirsten Short: Kirsten she suffered a concussion in February of 2017. However, she manages to stay positive despite her post-concussion symptoms, chronic migraines and visual snow. When not working on her rehabilitation, Kirsten takes full advantage of her good hours by advocating for brain injury survivors and their families; this is a new passion of hers. You can read more about her story on her blog: Concussions and Lawn Chairs.
Pics and Video: 
Visit the BEST YouTube channel to check out our video collection. Click here to view. 
Here you'll find educational video, slideshows, and other material. Enjoy! 
Second Life: 
BEST has created a virtual presence for reaching out to those with brain injury and their caregivers.  BEST hosts a variety of social events, small group discussions, workshops, and skills training. Our goal in Second Life is to support those with brain injury engage in alternative and meaningful learning and PEER support. Our office can be found on Etopia Island in Second Life.
Click here to get started. It's free and all are welcome!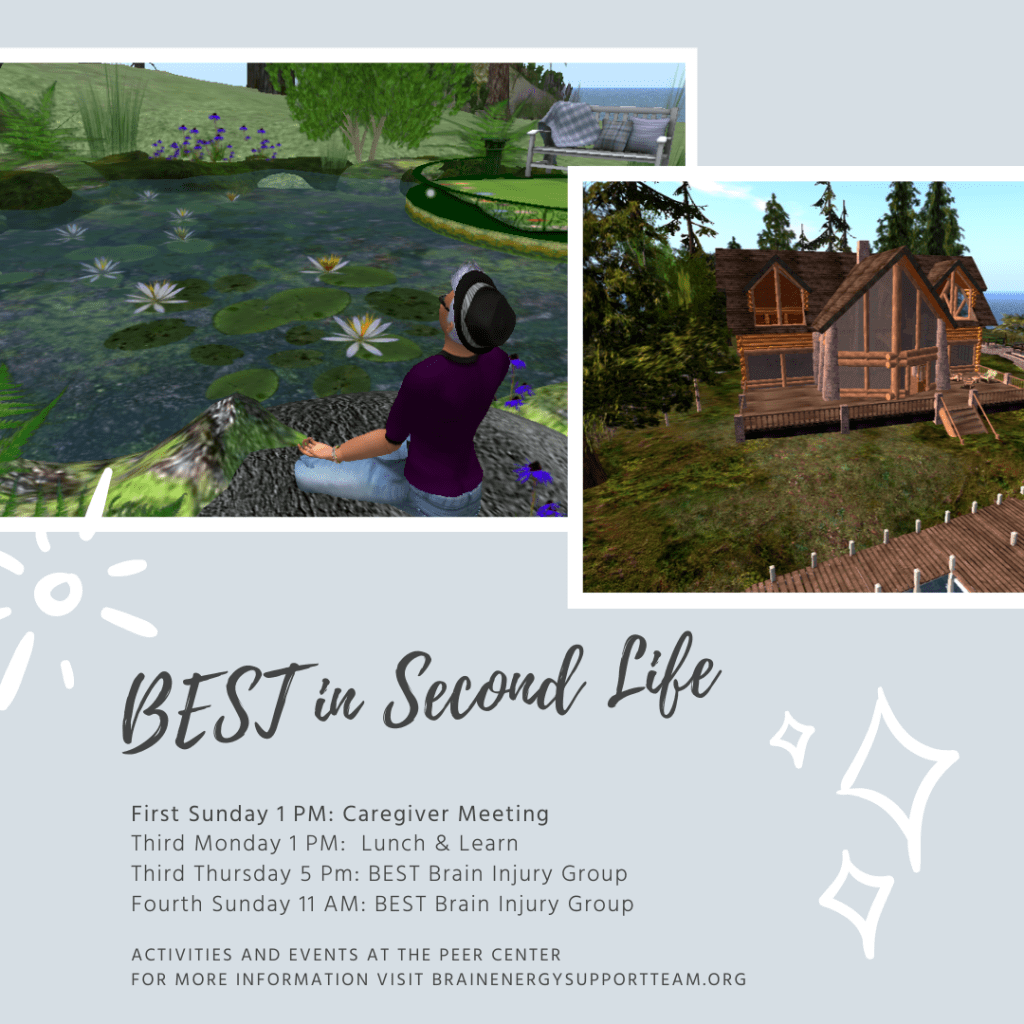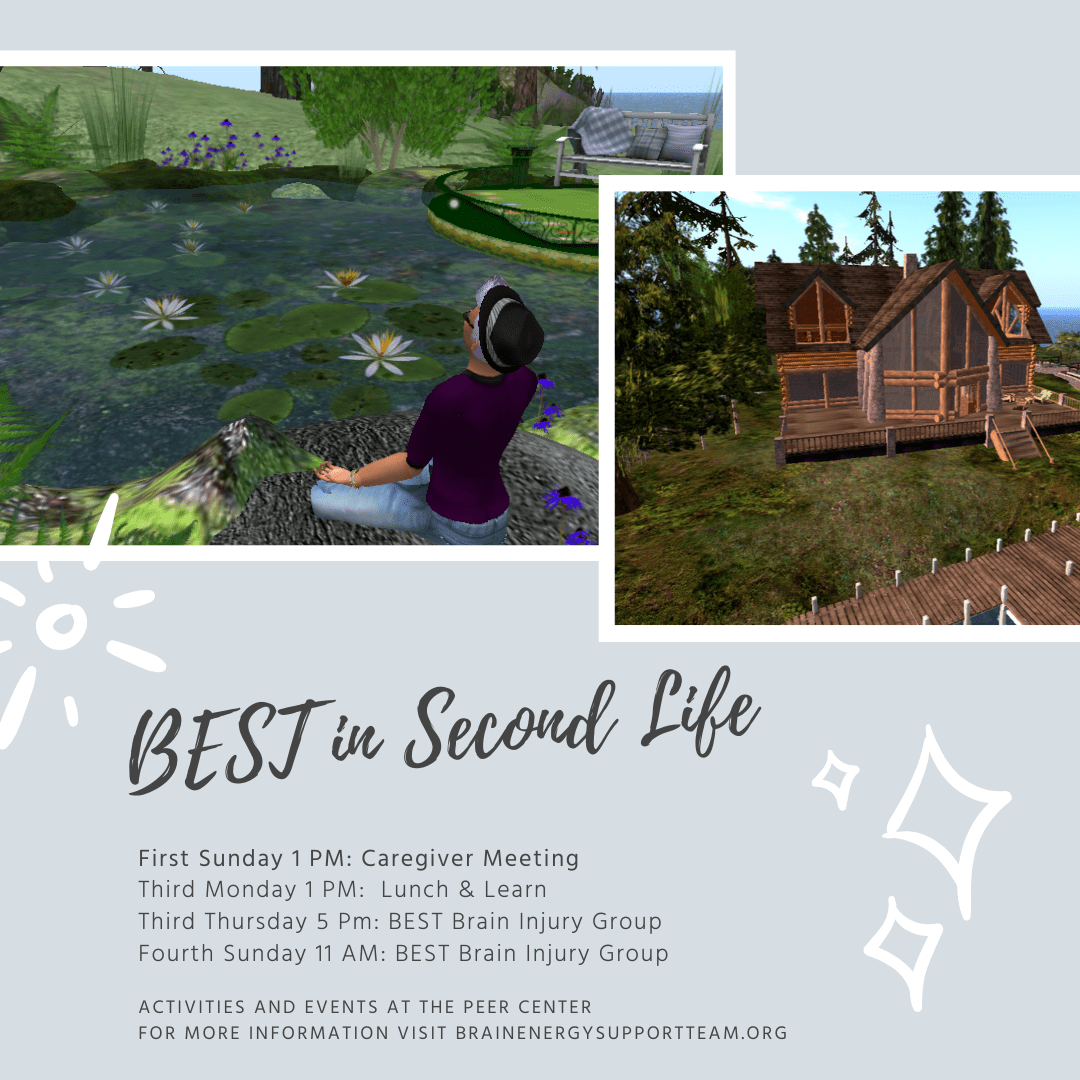 If you haven't already done so, we'd love to have you join us on our social media platforms. Visit our home page by clicking here. On the top right of the home page, there are icons that, when clicked, are links to each platform: Twitter, Facebook, Instagram, Pinterest and LinkedIn.
Stay tuned to this blog for updates and additional information on other online materials. 
Thank you!