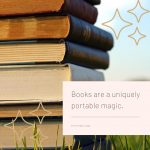 (Editor's note: Writer Isaac Peterson shares some of  his favorite book pics. Thanks, Isaac for your book recommendations!  Isaac would love to hear about some of your favorite books, too. Reach out to him at the address in the bio below or share your thoughts in comments for this post on our Facebook, Twitter, or Instagram  pages. Happy Reading! KT)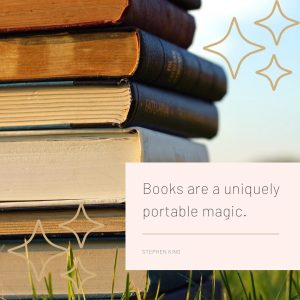 I remember an elementary school teacher telling our class that a truly educated person never stops learning, and many of the best educated people out there read a book a week.
I took it to heart, and have tried to read that much, even to this day.
Sometimes I've read one and started another one before the week was up.
Here's a list of a few books that stand out in my mind over these years. I think it's a pretty eclectic list—you'll see a mix of genres: history, sci fi/fantasy, biography, science and more.
What you won't see are old classics, like books by Charles Dickens or Jane Austen.
I'm not recommending these as great books; they're just ones I've read over the years and liked.
Long Walk To Freedom by Nelson Mandela
This book is the story of Mandela's life, up to the time he became the President of South Africa. He doesn't come out and say this in the book, but the message that the whole book points to is,  your values aren't about what you say; your values are reflected in what you do.
The Deed of Paksenarrion by Elizabeth Moon
This is one of my favorite fantasy stories. The main character, named Paksenarrion, is a young farm girl with dreams of joining the army in a vaguely medieval kind of world. She gets her wish, and becomes an outstanding fighter, and it was onward and upward from there–but not without going through some truly horrific treatment along the way. Some of it made me cry. The first three books are collected in a single volume called The Deed of Paksenarrion.
The Conscience Of A Liberal by Paul Wellstone
Paul Wellstone was a U.S. Senator from Minnesota with whom I developed a bit of a friendship when I became a reporter. This book is about his life and how his experiences shaped the values he brought with him to the Senate.
The Farseer Trilogy by Robin Hobb
The main character is an illegitimate boy, a member of the ruling Farseer family, in a world that appears to be medieval. The royalty traditionally employs assassins to quietly get rid of heads of enemy states. The son is groomed to take on the assassin role when he still a young boy. We go through his training and his earliest assignments. This is the story of a guy having no fun or joy whatsoever. And Robin Hobb writes male characters very well. The books in the trilogy are Assassin's Apprentice, Royal Assassin, and Assassin's Quest. There are actually three trilogies—this is the first one and my favorite of the three.
Isaac Asimov
I've liked everything I've read by him. Particular favorites are his collections of robot stories, as well as the Foundation Trilogy, which covers many millennia and the cosmos.
Surely You're Joking, Mr. Feynman
Richard Feynman was a physicist with the Manhattan Project that developed the atomic bomb, and a Nobel Prize winner as well as a real character. He also loved to have fun. This book is about the fun he had along the way.
A Brief History Of Time by Stephen Hawking
This book basically explains the history of the universe. It's very technical, but explained so even I could understand it.
A Song Of Ice And Fire by JRR Martin*
This series is better known as Game Of Thrones, which was the title of the first book in the series.
The Wheel Of Time by Robert Jordan
I thought the first three stories in this tedious series were pretty good, but then it devolved into a huge mess some call The Waste Of Time series. It's impossible for me to sum up in a few words, mostly because after the first three the books the story becomes unreadable.
The Catcher In The Rye by J.D. Salinger
Do I really need to tell you this is the story of Holden Caulfield, a rebellious but insecure young man?
The Glass Castle by Jeannette Walls
Ms. Walls tells this engaging story about growing up in a dysfunctional family and going on to work at MSNBC. The glass castle of the title has significance, but I won't spoil it for you, if you ever read it, which I recommend you do.
A People's History Of The United States by Howard Zinn
This is a really thick book about the history of the U.S. It's full of stuff about this country that isn't taught in school. He uses original sources and tells the stories using a pretty lively and interesting kind of narrative. A People's History's been used as a textbook at times.
To Kill A Mockingbird by Harper Lee*
This is one of the most highly regarded American literary classics. I don't think I will be providing a summary of it, since there's a good chance you were required to read this classic in school somewhere along the way.
The Mafia
I've read lots of books about the Mafia—somehow they fascinate me.
The Bad Astronomer by Phil Plait
Phil Plait is actually a pretty good astronomer. This book explains a lot about this solar system and is easy to understand without being juvenile or condescending. (It reminds me of how much I wanted to be an astronomer as a kid, but had to give up on the idea when I learned you have to know a lot of math).
Trivia
I've read so many books of trivia on many topics in my life I don't even remember the titles of any!
Lies My Teacher Told Me by James Loewen
Your teacher didn't actually lie, there are just some stories from history that aren't complete. Here's an example from the book—Helen Keller. You probably know she was born deaf, mute and blind and went on to a very successful career, being a lecturer and advocate, among other things. But did you know she was a radical socialist who took to the street to march with protesters? Or that she co-founded the American Civil Liberties Union? This book provides a peek behind the curtains of history and is a good companion to A People's History of The United States.
So that's just a partial list of books. There are many, many more; maybe I'll make another list one of these days.
*Note: *I tend to not watch movies or TV based on books I've read. That goes back to my junior year on high school, where we were assigned the book Exodus in English class. I found it tedious and dull—then I found out the movie based on it was going to be shown on TV late one night. I wrote my paper based on the movie, and my teacher questioned my sanity when she read it—the movie wasn't the same story told in the book. I found that is true of many movies and often the book tells the better version. So I don't watch movies based on books I've read.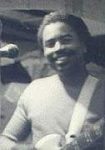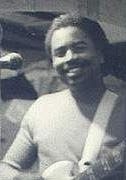 Isaac Peterson grew up on an Air Force base near  Cheyenne, Wyoming. After graduating from the University of Wyoming, he embarked on a career as an award-winning investigative journalist and as a semi-professional musician in the Twin Cities, the place he called home on and off for 35 years. He also doesn't mind it at all if someone offers to pick up his restaurant tab. Peterson also welcomes reader comments. Email him at isaac3rd@gmail.com.