(Editor's note: Writer and longtime BEST guest blog contributor, Isaac Peterson, shares what he's been up to this terrific personal essay. Thanks, Isaac! KT)
Imagine being able to hang out all day doing the things you really like doing. Gardening, reading, jogging, or sunbathing; whatever you like doing when you have the time.
A lot of us have the time now, with stay at home orders and all.
But how is it going for people, who suddenly have all the free time they could ever want?
Turns out it's not all swimming pools and movie stars, being mostly consigned to staying at home. I don't know about you, but it's a perfect storm of daily disappointments, frustrations and bad news.
One of my own frustrations and disappointments is finding out daytime television hasn't gotten any better over the years. Lucky thing I don't really watch much TV anymore, so it's not that big of a deal. 
Good news is kind of hard to come by these days as well. Television lately, and especially, seems to only be a bad news delivery system, so that's another reason to avoid TV as much as possible.
I know there are people going slowly crazy, with all the frustration, bad news and boredom from not being able to get out much. I'm just glad for my cell phone, the internet and books, since I've always been, and continue to be, a heavy reader.
I tend to prefer old-fashion books, what they call, dead tree print. I haven't gotten into anything like Kindle, for a few reasons. Like, for one, a book will still work fine after it's dropped.
I used to think I could handle being in solitary confinement as long as I had books, and now I've got a chance to test that theory—I seem to be doing fairly well so far.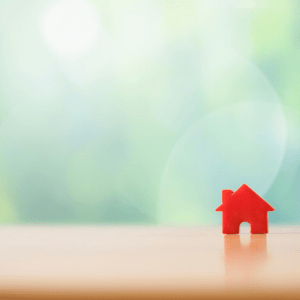 This stay-at-home thing really hasn't personally affected me all that much. Before the shutdown, I had a traumatic brain injury (TBI), and being indoors most of the time doesn't affect me much, since anywhere and everywhere I go, I still have a TBI and I'm kind of used to it by now. It's just a fact of life.
My mental health seems to be about as good as ever—I haven't deteriorated to the point of telling the cat about a weird dream I had, or anything like that.
The trick is adapting your outlook to the situation—it's all in how you look at things. Perspective's a big deal and you've got to keep things in perspective when you're looking for good news.
When I'm asked whether the glass is half empty or half full, my answer is: It depends—am I doing the drinking or the pouring?
I still have to look for some good news once in a while. One thing for which I'm grateful to my TBI is,  I was already in the habit of looking for good news wherever I could find it.
Let's see…. Here's some good news to share. 
I don't have to shave all the time since I don't really get out much.
While I've been locked down, with phone and internet service, I took a walk on the wild side and saved 15% on car insurance by switching to Geico—and I don't even have a car.
The shutdown's made me start picking up my guitar again, at least, and that's a good and positive thing. I still haven't regained my full hand and finger strength, but I'm getting better by leaps and bounds. Now I can play about as well as any fourth grader., a great improvement over last year.
I do my reading, I still have my writing as an outlet, and I've figured out how to rig my laptop in a way that lets me type lying in bed. Actually, I worked that one out some time ago. I've been writing these essays that way for about three years now.
And since I've always been into books, I've always been into words and word play.
Yesterday I started a new wordplay game for myself and to keep from getting bored for a while. It works like this: take hit songs by two different bands or individual artists. Then combine the bands and songs and try to imagine the results if they ever got together and collaborated on some new tunes.
Here are some I've come up with so far:
Hotel Stairway to California Heaven by Led Eagles

Takin' Care of Freebird by Lynyrd Skynyrd Overdrive




Dark Side of Margaritaville by Floyd Buffett




Bridge Over My Sharona by Simon And The Knack




Smoke On The Highway To Hell by Purple DC

Another One Bites The Dust In The Wind by Kansas Queen




Horse With No Superstition by Stevie America

Blinded By Bad Bad Leroy Brown by Manfred Croce

Lucy In The Sky With Me And Bobby McGee by The Joplin Beatles




Midnight Train On The Highway To The Danger Zone by Gladys Loggins




Joy To The Nights In White Satin by Three Dog Blues

The Boys Are Back In Sweet Home Alabama by Thin Lynyrd

Don't Fear The Wayward Son by Blue Oyster Kansas

Love Hurts The Lime In The Coconut Nazareth Nilsson

Don't Stop Believin I Shot the Sheriff by Eric Journey

Imagine Radar Love
I didn't say they were good, just that it's a game I play by myself.
Maybe you might want to see what you can come up with to hold off the boredom. You can probably do better than than I did If you try it and come up with any you like, I hope you'll feel free to post them the BEST Facebook page or drop me a line at the address in my bio below.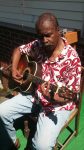 Isaac Peterson grew up on an Air Force base near  Cheyenne, Wyoming. After graduating from the University of Wyoming, he embarked on a career as an award-winning investigative journalist and as a semi-professional musician in the Twin Cities, the place he called home on and off for 35 years. He also doesn't mind it at all if someone offers to pick up his restaurant tab. Peterson also welcomes reader comments. Email him at isaac3rd@gmail.com.