On the BEST blog, we've been fortunate to have some amazing food and nutrition experts, along with some access to other great resources, to help us serve up healthy food ideas, simple food preparation tips and organization, and other delicious inspirations to keep our brain and bodies healthy and energized. 
Following, are some links to a library of articles on various topics related to food.  Just click on the highlighted word, here, to view. Enjoy!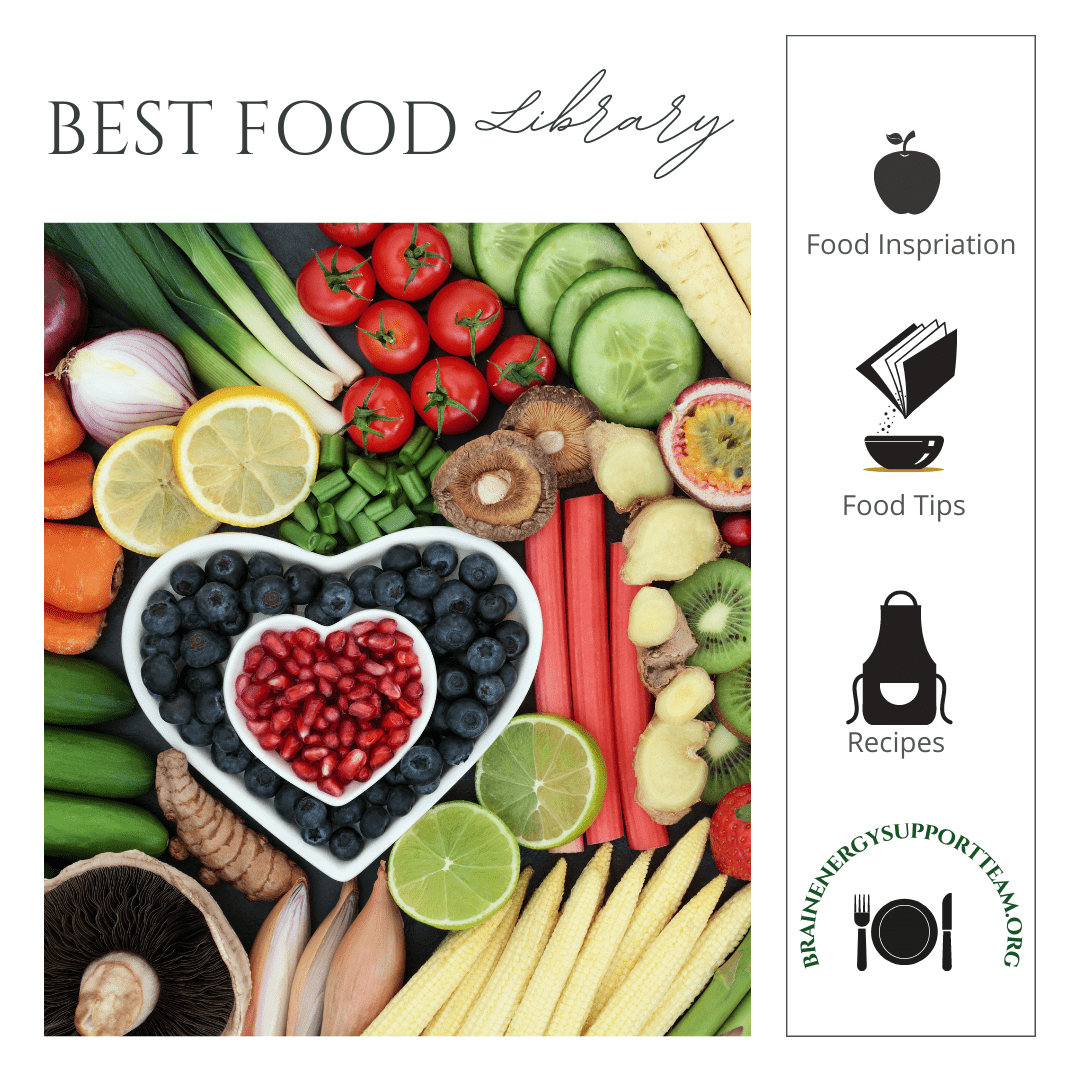 Have other healthy food ideas to contribute? We'd love to hear from you! Reach out by email to Kim T. at kimt@brainenergysupportteam.org with your thoughts.