The Brain Energy Support Team (BEST) is honored to present our latest guest blogger and one of our BEST friends.
Certified Journal Facilitator, author and caregiver,Barbara Stahura, was previously featured on our exclusive blog series, Our BEST Stories,  for her valuable work on behalf of people with brain injuries and their families and caregivers. Today, Barbara shares with BEST readers the profound and important impact and healing properties that writing about one's own story and experiences can provide.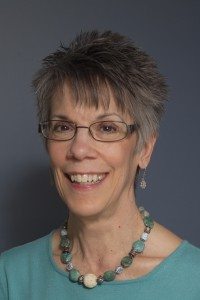 When a brain injury happens, the familiar story of a life can be altered in ways not possible with any other kind of injury or illness. So much you knew about yourself—the wealth of information you depended upon to lead your life—can blur or disappear, leaving you stranded and struggling in an unknown place. Along with cognitive and emotional challenges, you may face challenges with your physical abilities. You can feel as though you've been kidnapped to an alien planet where nothing is familiar and you are lost in dangerous territory.
Family caregivers can feel equally bewildered, as well as terrified. I certainly did when my husband sustained a serious traumatic brain injury more than a decade ago. But my journal offered a safe sanctuary where I could pour out my deepest thoughts and feelings without judgment or criticism. Writing somehow made them more manageable. Despite being diagnosed with secondary traumatic stress, journaling allowed me to hold on and cope with the overpowering uncertainty, fear and anxiety.
As I've found during eight years of guiding journaling groups for people with brain injury and family caregivers, telling your story through journaling can enhance the healing process. Healing here does not mean restoring your injured brain to its former functioning or your life to the way it used to be. Instead, it means finding healthy ways to become aware of, accept and acknowledge what has happened so that you can move forward into your new post-injury story. Journaling, for even five or ten minutes at a time on a regular basis, can help release you from yearning for the past and open positive doors to your envisioned future.
How to journal
There are no rules in journaling, except perhaps to date all your entries. So don't worry about correct spelling, grammar or punctuation. You need not be a good writer. Simply write in whatever way is comfortable for you. You can write on paper or use a keyboard. If a brain injury prohibits you from doing either, you can speak your entries into a recording device, use speech-recognition software or find a trusted confidante who will scribe your words without judgment or changes.
Keeping your journal private allows you to write honestly. But if you write an entry that you never want anyone to read, you can tear it out and destroy it. The benefit of journaling comes in the writing, not in preserving what you write.
To begin, you can simply pick up your pen or put your hands on the keyboard. But it's helpful to create a structure for yourself by starting with a prompt (for example: Today I feel… or, The most important thing I can do now) You can experiment with various techniques such as Dialogue or Unsent Letter or even setting a time limit.
If you're writing about a traumatic experience, don't simply begin writing with no structure in place. Even something as simple as a five-minute limit can help you avoid writing yourself off an emotional cliff with no way back to safety. Stop writing if you feel yourself getting unusually upset. And over time, try to keep a balance between positive and negative so that you don't end up endlessly ruminating on the darker aspects of your life.
After a brain injury, you might not be able to write much or for very long. Do whatever you can, and please don't judge yourself harshly. As your condition improves, you will be able to write more. If you're a caregiver, you might have difficulty finding time for self-care, but know that you can journal in only five or ten minutes at a time. A small journal will fit in a purse or pocket and you can write wherever you are.
As you continue journaling, you will have written memories of your healing and of how far you have come since brain injury altered your life. And there, in those words on the page, you—whether survivor or caregiver—have created the foundation on which to build the new story that will carry you into the future.
About the Author
Barbara Stahura, Certified Journal Facilitator, has guided people in harnessing the power of therapeutic journaling for healing and well-being since 2007. She facilitates local journaling groups for people with brain injury and for family caregivers at HealthSouth Deaconess in Evansville, Indiana, journaling for wellness and well-being classes for Ivy Tech Community College and facilitates online classes as a faculty member of the Therapeutic Writing Institute. She also presents or has presented journaling events for state Brain Injury Associations/Alliances, the National Guard, people with cancer, survivors of sudden cardiac arrest, equine-facilitated therapeutic groups, the National Association for Poetry Therapy and others. Co-author of the acclaimed After Brain Injury: Telling Your Story, the first journaling book for people with brain injury, she lives in Indiana with her husband, a survivor of brain injury. Learn more at her website, by clicking here.