Love books? Looking for some great reads this summer?
Well, if you answered YES to one or both of those questions, BEST has a something terrific in store just for you! Beginning on June 20, 2017 at 10 a.m. PST and running through June 21, 2017 at 3:55 p.m. PST, BEST will be hosting the BEST Summer Reads giveaway on our Facebook page. Participants will be eligible to win THREE terrific reads from these amazing authors: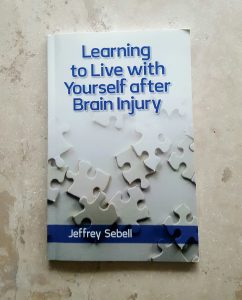 Book #1:  Learning to Live with Yourself after Brain Injury by Jeff Sebell.
Author Jeff Sebell has served as an inspiration, beacon of hope and steady support for the brain injury community (and beyond) for many years. He penned the highly acclaimed and groundbreaking book, Learning to Live with Yourself after Brain Injury, which was released in August of 2014.  
Simply put, Jeff Sebell gets it.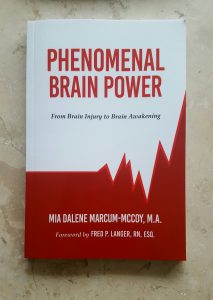 Book #2: Phenomenal Brain Power: From Brain Injury to Brain Awakening
Mia's book is the inspirational account of her powerful journey of regrouping after a brain injury and preparing for a new life of hope and possibility. Prepare to be inspired, as Mia chronicles her challenges and triumphs, with courage, tenacity and optimism (there's even some amazing recipes included, as an added bonus).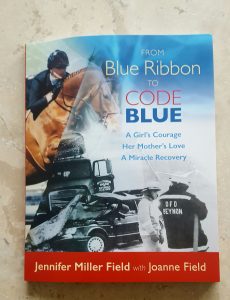 Book #3: From Blue Ribbon to Code BLUE A Girl's Courage Her Mother's Love A Miracle Recovery by Jennifer Miller Field with Joanne Field 
The gripping and powerful story of a mother's love and determination and a young woman, her beloved daughter, who defied the odds and a dire prognosis following a near fatal car accident.  Jennifer Field not only survived, but learned to thrive anyway with strength and resiliency.
Entering to win these BEST summer reads is easy.
When you see our special Facebook post about the giveaway on the BEST Facebook page on Tuesday, June 20, 2017, beginning at 10 a.m. PST, simply like that post and you are entered into the drawing for the books shown above.  The winner will be selected by random drawing on Wednesday, June 21,  2017 at 3:55 p.m. PST and the announcement will be posted shortly thereafter (4:05 p.m. PST) on the BEST Facebook page. Good luck!
Added bonus: Want to like us on Facebook while you are stopping by to enter? We'd love it! By liking our Facebook page, you'll be joining other BEST superheroes and their families in conversation, sharing news and links you can use and much more all year round.
Please read: following are some important giveaway terms, conditions and eligibility requirements.
The BEST Summer Reads Facebook Giveaway will be found exclusively on the BEST Facebook page.
These giveaways are in no way sponsored, endorsed or administered by, or associated with, Facebook.
Any questions, comments or complaints regarding the promotion will be directed to Sponsor (Brain Energy Support Team), not Facebook.
The giveaway is open to all adults over the age of 18 and who reside in the continental United States.
Those who wish to participate will be asked to LIKE the post to be entered during the entry period of June 20, 2017, 10 a.m. PST to June 21, 2017 3:55 p.m. PST. Winner will be selected by random drawing and will be announced on the BEST Facebook page on June 21, 2017 by 4:05 p.m. PST.
Winner will be asked to supply mailing address to the Brain Energy Support Team (BEST) via private message (contact instructions will be noted on the winner's announcement post). Winner's contact information will remain private and will not be shared or used for any other purpose than to arrange for the shipping of the gift package.
Gift package will be mailed within three business days upon receipt of the winner's mailing address. Gift package will be shipped by standard mail through the United States Postal Service.