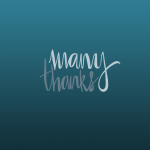 Editor's Note: Here is a blog exclusive interview from writer and BEST guest blogger, Isaac Peterson. 
Before I begin this blog entry, I thought it would be good to take care of some personal business.
First, I want to give my heartfelt thanks to all of you who have read my words here and taken the time and made the effort to give me so much support and appreciation. Thank you for making this so worth doing and giving me a reason to keep doing it. I write about my life experience, but it is gratifying to learn that my words reflect the experiences and feelings of others as well.
I am you, and I hope to continue doing what I do, both for me and for you.
I want to thank Kim Thompson, my editor here, for her unfailing enthusiasm and complete support, no matter what. Kim knows how to present me in the best light possible, and is responsible for making my work easy to read and look good on the page. Thank you, Kim; I hope our association can be ongoing and long-lasting.
Special thanks to the leader of my support group, Jeff Hartson, who got this whole thing rolling. Jeff urged me to write here; I didn't know if I could do it. But Jeff had no doubt I could, and the results have been the subject of a lot of positive discussion. I don't know whether my return to writing would have happened if not for Jeff.
You have all become valuable and irreplaceable contributors to my continuing recovery following my stroke. I hope something I have written or my write in the future may be of some value to you in your recovery.
And finally: thanks to all for the exceedingly warm reception to my piece about my dear friend and caregiver, Nancy Mattson.
I thought it might be a good idea to add some words here, directly from Nancy herself. Nancy is the model for exceptional caregiving, and here she is in her own words, explaining what she does and how she does it.
Nancy Mattson, Unplugged (An Interview)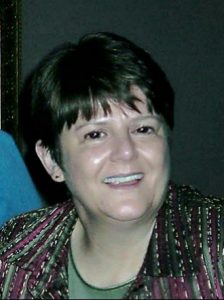 Isaac Peterson: How did you gain your expertise and knowledge?
Nancy Mattson: My father was a doctor and dinner-time conversation always included anatomy classes from the time I was very young and later (on) physiology, too. My first job was in his office, developing x-rays and transcribing his dictation for the radiology reports.
In college, I started out majoring in bio-medical engineering – so my education was more formal, but pretty much the same subject.  Later I worked in a small hospital emergency room.  Great experience and an opportunity to get up close to some pretty messy injuries.
When we moved to Reno, Nevada, I worked at Medicare and then at Blue Cross Blue Shield.  Then, I spent almost 25 years working as a claims examiner for a third-party administrator, where the company gets paid to spend the employer's money on medical expenses.  I worked medical, dental, and vision, then as a case manager for the worker's compensation leg of the company. Anything I couldn't answer, I had to find an answer for, so it was continuous learning.
And then I was fortunate enough to take care of my mother.  She had Lewy Body dementia; like combining Alzheimer's with Parkinson's. It was very challenging to communicate with her and to coordinate her care. I learned a lot about long-term care and end-of-life care.
Isaac Peterson: Where do your researching and organizational skills come from?
Nancy Mattson: My researching skills are probably from that on-the-job training – where I had to find the answer to a circumstance because no one I worked with knew the answers either.
Any organizational skills are from wearing many hats at any one time:  from trainer, to IT person setting up a new computer, back to a call from a nurse case manager, then a medical necessity review, and on to process the last 15 claims for the day so we can meet turn-around requirements.
Isaac Peterson: How do you always know which are the right questions to ask the doctor?
Nancy Mattson: Usually I will have spent a lot of time with the patient before we go to the doctor. I try to translate the patient's inquiries into questions that the doctor can understand what the patient and family concerns are.
I think most of the problem with communication in the doctor's office is the doctors can't bring themselves "down" to our level of medical understanding. They don't remember what it was like not to know how to diagnose a condition, not to know disease process and treatment.  Most of the patients can fully understand these things once the information is put into familiar words. I try to help both sides understand each other.
Isaac Peterson: Do you have any advice for caregivers?
Nancy Mattson: Patience, patience, and more patience. Never behave as if you're in a hurry, especially when you are. Make sure you get enough rest, drink plenty of water, and take care of yourself.  If you don't take care of yourself, you can't take care of anyone.
Make sure you can speak with the doctor and then translate to layman's terms so that you can be the vehicle of their communication.
A caregiver needs to keep the patient's dignity in mind. We aren't doing "for." For instance, it isn't "I'm going to go feed Mary;" it should be "I'm going to help Mary eat."  That's a more caring approach. There's very little published about how to care for people.
Isaac Peterson: What is the difference between knowing something medical academically and dealing with it in the real world? (Author's note: Nancy answered this question by talking specifically about being my caregiver).
Nancy Mattson: What I know academically only helps me be of help in the real world. What I know academically is that your determination is such a gift–you have been improving by leaps and bounds. And you make it easy to help you with these things.
But it's hard for you, having to live it every day, because the good days and the bad days get mixed together, and it's hard to see any progress subjectively. But seeing you and talking to you every other day, I can actually see the improvements from day to day, especially in your communication.
You have to personalize interaction with everyone. One thing that I know is that you need to preserve dignity.
I think that most of what I do is because of how I was raised. Everyone needs a little help now and then, and that's all I do — I just help.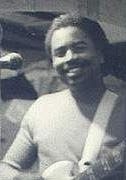 Isaac Peterson grew up on an Air Force base near  Cheyenne, Wyoming. After graduating from the University of Wyoming, he embarked on a career as an award-winning investigative journalist and as a semi-professional musician in the Twin Cities, the place he called home on and off for 35 years. He also doesn't mind it at all if someone offers to pick up his restaurant tab. Peterson also welcomes reader comments. Email him at isaac3rd@gmail.com.