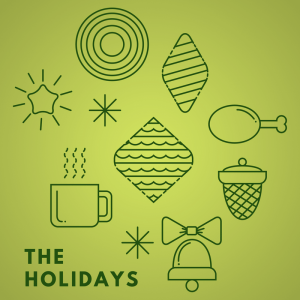 Well, Labor Day happened, and it looks like we're in that stretch without any major holidays until Thanksgiving–unless you count Halloween, which I pretty much don't.
And then with Thanksgiving, we go into the full-blown holiday season, with Christmas and New Year's, which I really don't look forward to.
What's the matter, Isaac? Don't you have holiday spirit?
Well, what I have more of is a traumatic brain injury (TBI).
To a lot of people, major holidays mean spending quality time with family and friends, and is a built-in excuse for eating too much, drinking too much, and being loud and obnoxious with large groups of like-minded people.
To me, it means sensory overload and pure misery.
I was discharged from a month-long stay in the hospital after my stroke just in time for Christmas. If I'd known what was in store for me, I would have insisted that the hospital staff let me stay confined and in my bed awhile longer.
I had spent Thanksgiving in the hospital, and staff members wished me a happy Thanksgiving when they brought in a completely unmemorable meal in the late afternoon. Other than that, they left me mercifully alone, and my TBI and I really didn't know when we had it good.
Christmas on the outside, however, was an entirely different story–a time in the month after my stroke when I still hadn't wrapped my head around what had happened to me and how to deal with it in an uncertain future. Well-meaning people who cared about me apparently didn't want me to spend the holiday alone, and made sure I was surrounded by family and their friends.
I would have had more fun if they instead had held me down and poured hot oil up my nose. The loud music, the drinking, the vast quantities of food I wasn't hungry for….
And the constant exhortations to join the fun.
Come on, Isaac–look alive!
(I look about as alive as I feel, I thought).
You can't just sit there looking miserable!
(Just watch me. This is the only way I know how to look when I'm miserable).
Where's your Christmas spirit?
(I didn't have room for both it and my TBI).
You act like you don't want to be here.
(I'm not acting).
Come on–loosen up and have some fun!
(You know what would really be fun? If you stopped talking and left me alone).
I don't know what effects your TBI has on you, but mine makes me really sensitive to lights, crowds, and noise. The holidays are no exception. Maybe the holidays were not as hard on you as they were on me.
But they'll be on us again before we know it. It makes me wish I could design my own personal holiday.
Here's what my personally-designed holiday would look like: a day where just about everybody in my life would get together at some place outside my home, and do something that didn't include me. They could go fishing, or bowling, spend the day at an amusement park; anything they wanted as long as it didn't involve me.
I would absolutely love a holiday like that. Maybe we could do that for my birthday.
For me, it would be the neatest thing since cheese in a spray can.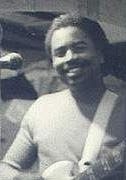 Isaac Peterson grew up on an Air Force base near Cheyenne, Wyoming. After graduating from the University of Wyoming, he embarked on a career as an award-winning investigative journalist and as a semi-professional musician in the Twin Cities, the place he called home on and off for 35 years. He also doesn't mind it at all if someone offers to pick up his restaurant tab. Peterson also welcomes reader comments. Email him at isaac3rd@gmail.com.