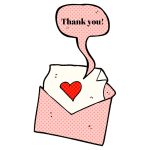 BEST's June e-newsletter is hot off the press and it's chock full of love, appreciation and summer news you can use!
Click here to see what BEST Superheroes are talking about this morning in their inboxes!
Interested in getting your own newsletter each month, delivered right to your inbox? Be in the know with all the latest BEST happenings by clicking here to subscribe!