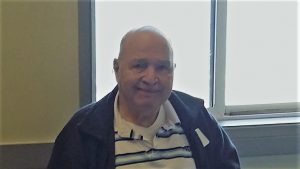 The Brain Energy Support Team (BEST) is pleased to announce our BEST Superhero of the Month for June 2017. BEST congratulations to Lou Nash! Here's what Lou's nominator had to say:
Lou Nash started the Edmonds Support Group over 25 years ago. He is dedicated and passionate about helping people with head injuries, whether it be ABI or TBI. He is called the Energizer Bunny because he puts so much energy into public awareness about brain injury, getting knowledgeable and professional speakers for his support group and providing support and tools for members to have a better quality of life. He arranges group socials, seeks out current cutting-edge information on brain injury, networks with the city of Edmonds, Washington and Swedish Hospital, has a booth yearly at the Edmonds Health Fair and many other activities.
Lou is dedicated and has made sure the support group has either a facilitator or co-facilitator at every monthly meeting for the last 25 years. He has made a profound impact on the community and in brain injury survivors' lives.
Our BEST thanks and appreciation to Lou for all that he does for our community and beyond!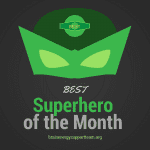 Do you know a superhero who you'd like to nominate? Nominating is fast and easy. Learn more about the BEST Superhero of the Month by clicking here.