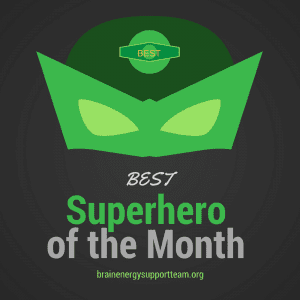 The Brain Energy Support Team (BEST) is pleased to announce our BEST Superhero of the Month for May 2017. BEST congratulations to Kathi Sturgeon of Riding For Hope Alliance! Here's what Kathi's nominator had to say:
Kathi Sturgeon is the founder of Riding for Hope Alliance, an organization devoted to participating in cycling events to promote brain injury awareness and to raise resources for brain injury organizations. Kathi recently completed the challenging long-distance bike ride, Tour de Lopez on Lopez Island, WA on behalf of BEST. She not only worked diligently on the bike trail, she worked tirelessly to get the BEST mission and vision out to others. Kathi's positive attitude, great energy and determination make her a BEST Superhero of the Month!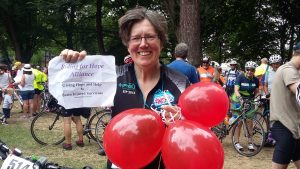 Our BEST thanks and appreciation to Kathi for all that she does for our community and beyond!
To learn more about Kathi's personal story and Riding for Hope Alliance, please click here.
Do you know a superhero who you'd like to nominate? Nominating is fast and easy. Learn more about the BEST Superhero of the Month by clicking here.