The 2020 Washington State Brain Injury Conference will be held on April 15, 2020 from 3 pm to 7 pm and April 16, 2020 from 9 am to 4 pm at the Hotel Murano in Tacoma, Washington. 
Here is the save the date flyer with information, schedules, costs and more: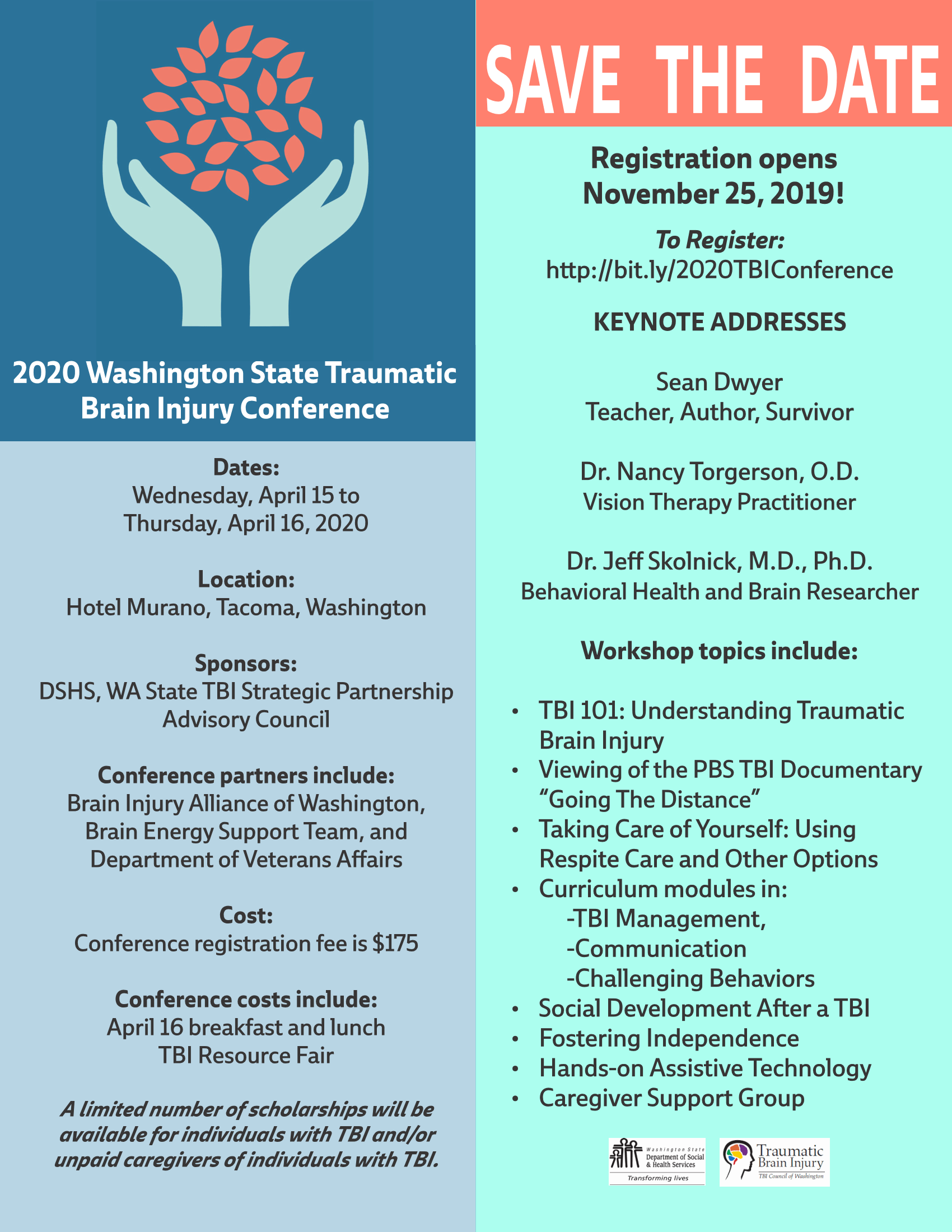 A limited number of scholarships for the conference will be available for individuals with brain injury and unpaid caregivers of individuals with brain injury.
Click HERE to apply for a scholarship (Note: you must scroll to the bottom to see the application form link to download). 
Scholarship applications are DUE NO LATER THAN MARCH 1, 2020. Please follow the instructions on the form. Here's what the form looks like: