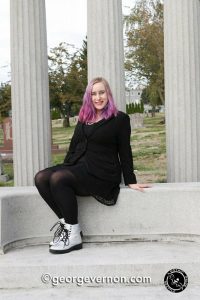 The Brain Energy Support Team (BEST) is pleased to announce our BEST Superhero of the Month for November 2017. BEST congratulations to Ellen Krawiecki! Ellen is Rocky Horror shadowcaster, animal lover, vegan, Pacific Northwest native and brain injury survivor.
Here's what Ellen's nominator had to say:
Ellen gives a new meaning to the word thrive. She pursues her passions with high energy. Ellen was featured in the 2015 BEST Brings Hope video where her powerful words served not only as an inspiration, it also showcased her positive journey forward. I think Ellen is the BEST! 
Our BEST thanks and appreciation to Ellen for all that she does for our community and beyond!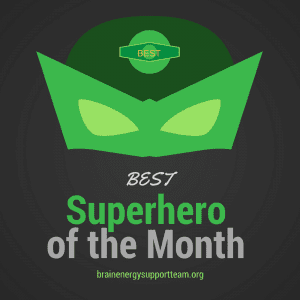 Do you know a superhero who you'd like to nominate? Nominating is fast and easy. Learn more about the BEST Superhero of the Month by clicking here.