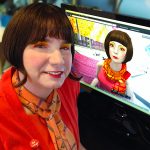 Renne Emiko Brock is an artist, instructor and superhero advocate who supports and empowers fellow superheroes to be their best selves. She shares her time, talent and support in the real world, both locally and nationally, and in the virtual world platform of Second Life.
Known for her positive energy and passion, Renne has touched the lives of many in both worlds and has been a superhero supporter for the Brain Energy Support Team and our community. In fact, this real-life superhero was named one of our BEST Superheroes of the Month in the spring of 2018.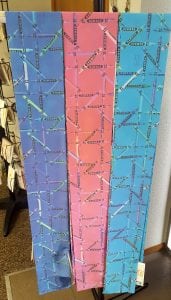 That's why we are so excited to have Renne and her beautiful and original scarves available for sale at the Superhero Shoppe.
These unique, colorful and versatile scarves are perfect to share your super-powered color and style with the world. Great for a gift or for yourself.
The design for the scarves was inspired by the Renne's passion for education and her students.
"Those crayons came from a Photoshop assignment I designed to teach students how to make hue and saturation adjustments," shares the artist. "I would give them an image of a set of those crayons, but all the same color. They would have to create a custom palette of colors they loved to make an unique box of crayons for themselves."
Now, Superhero Shoppe guests can pick the color that suits them BEST, much like our models in the picture did above.
The scarves are $45 and are available for sale at the Superhero Shoppe located inside our community center, Our BEST Space in University Place, Washington.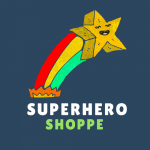 Proceeds from the Superhero Shoppe benefit the brain injury community in Washington State.
Click here for shoppe hours and more information.
Special thanks to the BEST Team scarf models, Gloria, Diane, Robin and Kim!