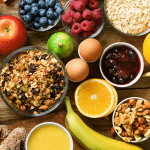 Healthy and nutritional foods are a staple of living our BEST lives possible after a traumatic brain injury.
That's why we love sharing healthy and simple recipes here on the BEST blog!
BEST community, what are your favorite healthy foods? What tips do you have to eat healthfully?
Do you have a favorite healthy and easy recipe that you love that you'd like to share with us? We'd love to hear from you! 
Feel free to share your  thoughts and ideas in the comments below or email BEST Communications Manager, Kim Thompson, at kimt@brainenergysupportteam.org.
We are looking to feature our community's feedback and recipes on  this important topic right here on the BEST blog and on BEST social media.
Not sure about healthy eating? Not sure where to begin? Need some ideas and information? BEST has some great resources to help you get started on your journey forward to healthy eating. Click here for BEST contact information.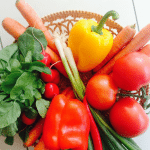 We are happy to help you!