For our BEST Superhero of the Month announcement for August 2018, we have a special surprise!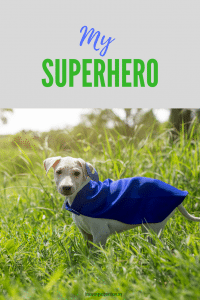 We don't just have one superhero, but a dynamic duo of superheroes, two brain injury survivors, who are changing lives for animals and people in their community.
BEST congratulations to Alice and Andy Fenske, who are real-life superheroes to local animals and the community that need them the most.
The Fenske's own and operate the Gentle Paws Hospice and Sanctuary  in Washington State. Gentle Paws provides love, support and care for special needs and senior dogs and cats.
Gentle Paws also support the furry family members of low-income senior citizens and homeless adults. The Fenske's provides love, boarding and care at no cost for the animals in the event of their humans having a medical emergency or if they need some time and support to get back on their feet; once they are ready, they reunite with their animals again.
Earlier this year, BEST had the opportunity to profile the couple and their personal journeys and community work. Click here to read the full article and view a special video that was featured on a national animal social media platform that highlights Gentle Paws.
Here's what Alice and Andy's nominator had to say about them:
I nominate Alice Briggs Fenske and her husband, Andy Fenske. They are both survivors and tend to find survivors where ever they go. They also rescue animals  at Gentle Paws Animal Rescue.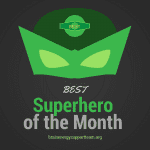 Many thanks Alice and Andy for being our superheroes!
Know a special real-life superhero in the brain injury community? We'd love to hear about them. Click here to learn more and nominate someone today!