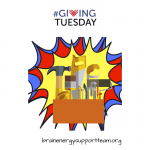 Grab your capes, BEST Superheroes! We've got a building project just for you! 
On Tuesday, November 27, 2018, the Brain Energy Support Team (BEST) will be participating in Giving Tuesday, the international day of giving back to organizations that make a difference. 
On this special day of sharing, caring and giving, BEST will be celebrating "Building Superheroes."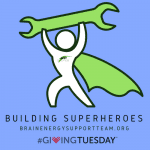 Together, we will form a special superhero team and support fellow superheroes in the brain injury community in Washington State and provide them with the super-powered tools they need to live the BEST lives possible. 
Here's our goal for 2018. Which superhero tool do you like BEST?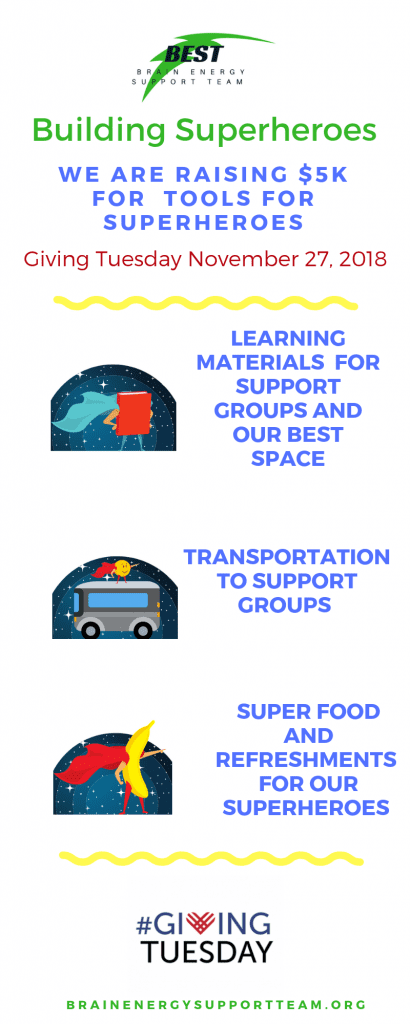 Looking for extra ways to help? Check out these tools!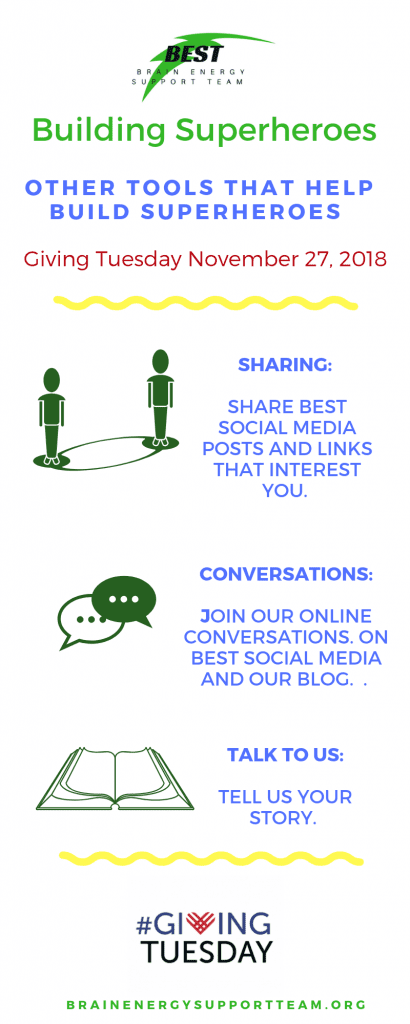 On Giving Tuesday, we'll have the celebration and building activities conveniently online and in person at our community center, Our BEST Space and our super store, the Superhero Shoppe located inside the Space.
Can't wait to get started? Grab your favorite tools noted in the infographics above and start today by clicking here. Interested in taking your superhero powers to the next level? Consider a BEST membership by clicking here. 
In the meantime, we can't wait to see you on Giving Tuesday, Tuesday November 27, 2018! All are welcome!
In the meantime, here's a fun little slideshow for inspiration. Thank you, superheroes!