(Editor's Note: Writer and survivor Isaac Peterson has shared his thoughts on the importance of brain injury support groups in his past writing. Today, he shares the different kinds of support groups available for survivors and their families and relays his personal experiences with each. KT)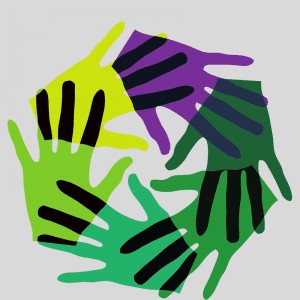 All those stigmas and misunderstandings from people who haven't had a traumatic brain injury (TBI) can sure add up to a lonely, miserable existence for TBI survivors.
It sure would be nice if there was a place where TBI survivors could go where the people had traumatic brain injuries or could at least understand the concept. A place where they could feel welcomed and accepted. A place where they could speak openly and not be judged.
There are such places and I've talked about them before. They're called support groups.
Support groups exist for just about everything, including traumatic brain injury survivors, their families and caregivers.
There are even support groups especially for family members and caregivers. Everyone associated with traumatic brain injury in some way can find support–they need it, because admittedly, sometimes we can be a real handful.
A support group provides a way to keep up with the latest information on TBI; find strength in numbers; associate and socialize with people who share the same experiences; find acceptance without fear of being laughed at or criticized. But I've written about all that before.
What I didn't write about was the kinds of support groups; it turns out there is more than one kind, catering to different needs, and it would be a good idea find one that matches your individual needs.
I think the type of support group most people think of are called peer-to-peer groups. These are the groups with kind of an unstructured format, where the members can freely discuss whatever is on their minds with other people with TBIs. Those groups have a facilitator just to keep things kind of orderly and on track. They can get rather free-wheeling and raucous at times, but like the one I regularly attend, there are ground rules designed to keep things from getting out of hand. Some of our ground rules are one person speaks at a time, what happens in the room stays in the room, no hugging without asking first and a couple of other common-sense rules. Though our group has a facilitator, he is not dictatorial, which leaves the group wide open to talk about just about anything, again, if it's in an orderly fashion.
Our group has the bonus of having a facilitator who is also a long-time TBI survivor. The benefit of that is he knows from personal experience what we are all going through and has that kind of sensitivity about the kinds of circumstance we may find ourselves in. He joins in the discussions and provides the kind of sensitivity only a TBI survivor can be capable of.
Also, let me give you an example of a way my group has benefited me personally: if not for that support group and its facilitator you wouldn't be reading this article. When I joined the group, I had only been out of the hospital after my stroke for short time; I was a real mess. But my facilitator saw something in me I didn't see: after a few meetings, he approached me and strongly urged me to write for this blog. I resisted at first, because as I said, I felt like a real mess. But he continued to believe in me and persisted; he really believed I could do it. I finally gave it a try and writing for this blog has opened a new world of opportunity for me, opportunity that I would never have imagined was possible. My life and my future would be entirely different without that support group and a facilitator that believed in me when I didn't believe in myself.
I hope you can find a support group that can help you as much as mine has helped me.
Another type of support group is run by professionals who have an expertise in some area, like speech therapy or physical therapy. From my experience with that type of group, they tend to be a bit more structured, with the facilitator determining the structure for each meeting. The topics in the groups I attended were predetermined by the facilitator, who make sure the train was on schedule, so to speak. The topic was put out there for the group and we went around the room. The comedy styling of one Isaac Peterson didn't fit those groups as well as they do in the group I decided to join on an ongoing basis. There is absolutely nothing wrong with this type of group and if that is the type of group you are looking for, I urge you to find one and see if it fits your needs.
The groups I've attended also feature outside group activities like bowling outings and afternoons at professional sporting events. One group had a Hawaiian luau night with games and prizes.
If you already belong to a support group I urge you to investigate the kinds of groups available in your area–the one you really need and that would work best for you is out there somewhere. There are probably other types of groups I don't know about.
The third type of group I do know about is in kind of a new category: online support groups. I know of one such group and it is a very good one.
This group is called Brain Injury & Mental Health Support and it's a TBI group on Facebook.  It's the Facebook page of a TBI survivor in the UK named Michelle Munt and she does some very good work. She's kind of a UK version of me, with her own blog. but she tends to be less of a smart aleck than I am, and she's got a big presence on social media. This group has many members from around the world (I'm not sure about Antarctica), so you get a full range of experience and people. Members share their experiences from their triumphs to their disappointments. It's a warm and friendly, upbeat and supportive environment full of great folks. You will receive a warm welcome and you can post about pretty much anything TBI-related. I heartily recommend this group; I belong to it myself.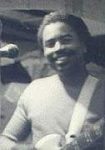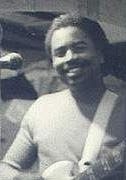 Isaac Peterson grew up on an Air Force base near  Cheyenne, Wyoming. After graduating from the University of Wyoming, he embarked on a career as an award-winning investigative journalist and as a semi-professional musician in the Twin Cities, the place he called home on and off for 35 years. He also doesn't mind it at all if someone offers to pick up his restaurant tab. Peterson also welcomes reader comments. Email him at isaac3rd@gmail.com.