Since November is the month known for giving, we know a real-superhero who embodies the spirit of the month beautifully.
November is also known for thankfulness, and here at BEST, we are definitely thankful for the same superhero mentioned above.
And that special real-life superhero has just been named our BEST Superhero of the Month for November 2018. 
Congratulations to writer, blogger and brain injury survivor, Kirsten Short, for extraordinary work in supporting the brain injury community through her writing and advocacy.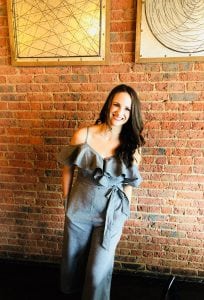 Kirsten has been a BEST guest blogger and contributor and we are so grateful for her words.
Here's what Kirsten's nominator had to say about her:
Kirsten Short infuses wit, humor, wisdom and critical resources in her personal essays, articles and blog posts. Kirsten's personal blog, "Concussions and Lawn Chairs," along with her regular contributions to the BEST website blog, inform, inspire and create important conversations about traumatic brain injury and Post-Concussion Syndrome. Kirsten's words resonate with readers; she asks important questions and explores the answers in a powerful and poignant way. Kirsten's openness to share her personal experiences and journey forward, coupled with her passion to help others, is indeed superhero-worthy, in the highest order. 
Thank you, Kirsten for all that you do!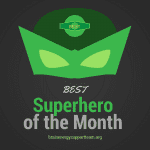 Know a special real-life superhero in the brain injury community? We'd love to hear about them. Click here to learn more and nominate someone today!