The Brain Energy Support Team (BEST) is thrilled to kick off 2019 with our BEST Superhero of the Month for January.
This superhero has made an enormous impact through his support of fellow brain injury survivors, writing, coaching, and so much more.
He also is a contributor to our BEST website blog.
BEST congratulations and wishes to our superhero, Marc Macialek of recoveringfromtbi.com.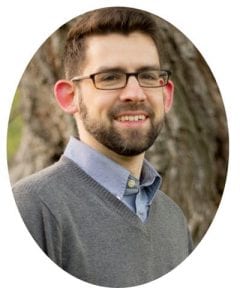 Here's what Marc's nominator had to say about him:
Marc is a wealth of information, resources, support and inspiration through his website recoveringfromtbi.com and his social media presence. As a brain injury survivor himself, he serves as a kind and helpful mentor and coach for other survivors and their caregivers and families in the brain injury community. 
Marc is deeply generous and kind with his words, time and support of the brain injury community by supporting our efforts and work through his personal platforms. 
Marc is a wonderful conduit for others in the community to get to know one another better and share valuable information. 
Marc has also begun sharing his excellent writing talents with the BEST website blog as a valued guest blogger. 
Many thanks to Marc for all of his support and care. He's the BEST! 
Way to go, Marc!
Know a special real-life superhero in the brain injury community? We'd love to hear about them. Click here to learn more and nominate someone today!