(Editor's note: Writer and brain injury survivor Isaac Peterson explores the interesting things that can change after brain injury, that aren't necessarily a bad thing. Check it out. KT)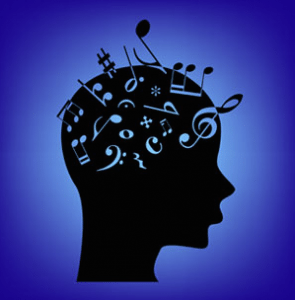 Everybody with a traumatic brain injury knows how life-changing a traumatic brain injury (TBI) can be.
Some people find that change is not always a negative, that they emerge with abilities or talents they didn't have before, especially in the areas of art and music. Kim, my editor, once told me about a woman who discovered a newfound ability to write and became a successful author.
There are probably as many examples of TBI survivors with new abilities as there are of people who have lost abilities.
One theory to explain it is that in the process of rewiring itself; the brain can rewire to the point that the rewiring can access parts of the brain that were never used before.
Apparently, the potential was always there; the new wiring now puts us in touch with that potential and those hidden abilities and talents. Abilities that were previously centered in one hemisphere in the brain can now be taken over by the other hemisphere and become manifest.
A few real life examples:
At age 51, Ken Walters experienced the same kind of stroke I had. He suddenly found himself with the ability to produce digital art and started a software company which led to a new career with EA Games.
An attorney named Jim Chambliss had a traumatic brain injury that left him with epilepsy, migraines, and temporary loss of cognitive ability. He gained the ability to create sculptures and three dimensional art. He went on to earn a Masters in Visual Art from the University of Louisville.
Derek Amato jumped headfirst into a swimming pool, causing a concussion. He lost part of his hearing, fluorescent lights bother him and he has frequent headaches, But soon he found he could play the piano expertly, an instrument he had never played. He is now an outstanding musician on that instrument.
Mama Cass Elliot, who sang with the 60's group, The Mamas And The Papas, has said she was walking one day when she was struck in the head by a falling object. She found afterward that she could hit notes she said she couldn't reach before.
Orlando Serrell was hit in the head with a baseball. He emerged with the ability to determine what day of the week a particular date in the past fell on, and what the weather was like in his hometown on that day.
Learning that caused me to take inventory of myself and look for newly emerged talents and abilities. It turns out I now have several unique abilities:
I was a professional journalist before my stroke just under two years ago. Apparently I was good at it, too. My friends were always telling me I should write a blog. I always resisted the idea because I didn't think I could do it, and because I didn't really have any idea what I had to say that anyone would be interested in reading. Yet here I am, contributing to this blog which I started shortly after my TBI.
When I realized I could actually write and maintain contributing to the blog you are reading right now, I made a list of other new abilities, which I will list for you below.
1. I suddenly have the super ability to annoy the heck out of everyone within a 50 foot radius.
2. Now I can make everyone in the room simultaneously say, "Whatever in the world is he talking about?"
3. I have gained the superhuman ability to sleep all day. I haven't learned yet how to turn this ability on and off though, especially at night.
4. Suddenly I have a heightened ability to forget what I was talking about in the middle of a sentence.
5. I can also put something in a designated spot so I won't forget where it is and then promptly forget where that spot was.
6. Suddenly I find myself with the ability to consume heroic amounts of cheese and crackers.
7. Sometimes I feel like I can hear my hair and fingernails growing.
8. Related to #2, now I can make entire rooms full of people go, "I can't believe he just said that."
9. I can now be unintentionally hilarious. I can say something in all seriousness that will cause people to bust a gut laughing, and I am the only one who doesn't get the joke I had just made. I can't consciously turn this ability on or off either.
Actually, I could do most of this stuff previously; it's just that now after my TBI, those abilities have been augmented and have reached super-normal levels.
So, TBI survivors: can you do something you couldn't do before your injury? Send me an email and let me know.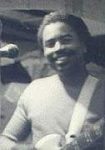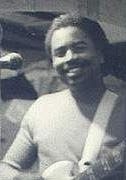 Isaac Peterson grew up on an Air Force base near  Cheyenne, Wyoming.After graduating from the University of Wyoming, he embarked on a career as an award-winning investigative journalist and as a semi-professional musician in the Twin Cities, the place he called home on and off for 35 years. He also doesn't mind it at all if someone offers to pick up his restaurant tab. Peterson also welcomes reader comments. Email him at isaac3rd@gmail.com.